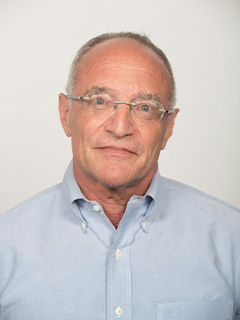 Stephen K Urice
Professor of Law
Director, Arts Law Track - Graduate Program in Entertainment, Arts and Sports Law LL.M.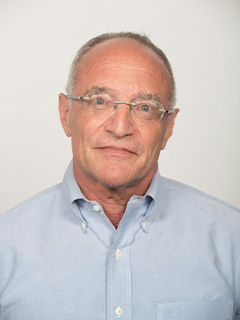 Professor Urice teaches courses in Elements of the Law, Trusts & Estates, Art Law, Museum Law, and Cultural Property Law and seminars primarily in Art, Museum, and Cultural Property law and Private Foundation Law & Policy. He serves as the Arts Track Director for Miami Law's LL.M. in Entertainment, Arts and Sports Law. 
Professor Urice lectures nationally and internationally on cultural heritage law and policy and has served for many years on the faculty and planning committee of the American Law Institute's annual course of study Legal Issues in Museum Administration. He is a co-author of the standard art law text, Merryman, Elsen, and Urice, Law, Ethics and the Visual Arts (5th. ed., 2007). In 2023, Cambridge University Press will publish the 6th edition under the authorship of Merryman, Urice, & Frankel. He is also a co-author of Weisbord, Horton, & Urice, Wills, Trusts, & Estates: The Essentials, 2d ed. (Aspen Casebook Series, 2021). He is currently writing articles on the doctrine of cy pres and single-donor museums and U.S. policy regarding illegally exported antiquities.
Since 2007, Professor Urice served as an advisor to (and from 2008-2013 as an Aspen Institute Visiting Academic Advisor for) the Aspen Institute's Artist Endowed Foundations Initiative/AEFI. He assessed AEFI's publications for legal accuracy and contributed briefing papers to several of them. (AEFI's publications are available for download, gratis.) Following publication of the initial 2-volume report in 2010, Professor Urice assisted in Aspen's multi-year effort to disseminate the report's findings nationally. With AEFI's director, Christine J. Vincent, he developed the curriculum for AEFI's seminar for new artist foundation leaders and planned and continues to present at AEFI's annual forum for artist foundations directors and trustees.
Professor Urice earned his B.A. in English from Tufts University. In his graduate work, at Harvard University, he earned a M.T.S. (Old Testament), Ph.D. (Fine Arts), and J.D. During his doctoral program, based at Harvard's Fogg Art Museum, Professor Urice worked extensively as a field archaeologist in Cyprus, Tunisia, and Jordan. His dissertation focused on an early-Islamic site in Jordan, where he directed excavations in cooperation with the Jordanian Department of Antiquities, with funding from the Aga Khan Program for Islamic Architecture. Professor Urice published the results of that expedition in Qasr Kharana in the Transjordan (American Schools of Oriental Research, 1987).
Following law school, he joined the Trusts & Estates department at Milbank, Tweed, Hadley & McCloy (New York). He then moved  to Los Angeles where he practiced at Irell & Manella focusing on estate planning and exempt organization law. While at Irell, Professor Urice joined the adjunct faculty of the U.C.L.A. School of Law.
In 1990, Professor Urice left the practice of law to serve as counsel and acting director of the Frederick R. Weisman Art Foundation in Los Angeles. He then served as director of Philadelphia's Rosenbach Museum & Library and subsequently accepted an appointment with the Pew Charitable Trusts to plan and implement the Trusts' new national cultural policy program, a $50 million, five-year effort assisting nonprofit cultural organizations to participate in the development of cultural policies at local, state, and federal levels. In 2003, Professor Urice became director of the Project for Cultural Heritage Law & Policy, based at the University of Pennsylvania Law School, where he had served as Lecturer in Law since 1992. In 2006, he joined the faculty of the University of Miami School of Law.
Professor Urice's service to UM and the Miami community includes past membership on the university's Research Council and multiple law school committees. Currently, he serves on the university's Academic Advisory Committee for the Lowe Art Museum and chairs the law school's Academic Standards Committee. He served on the board of Miami's Wolfsonian Museum and currently is a board member and secretary of Toklas Philanthropy Labs, Inc.
Professor Urice is a member of the New York, Massachusetts, and California bars. Among other professional organizations, he is a member of the American Alliance of Museums, the International Council on Museums (U.S)., the Museum Attorneys Group, and a life member of the Archaeological Institute of America. He is a long-time board member and immediate past president of the International Cultural Property Society.
In 2007, shortly before they celebrated their 32d anniversary, Professor Urice married the late Dr. Mark H. Beers in Montreal, Canada.
Area of Expertise