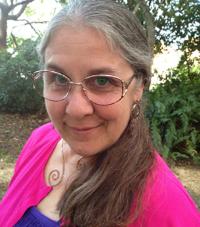 Dana M Krempels
Senior Lecturer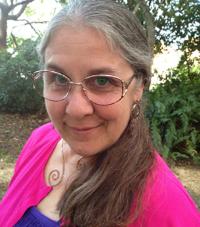 Teaching Interests
My interest in teaching is wide-ranging, but the overarching theme is training students to think critically and skeptically, to educate themselves thoroughly via reliable sources, and to think for themselves. The study of evolutionary theory is ideal for this enterprise. Not only is the topic currently of great sociopolitical import, but it allows me to demonstrate to students the difference between science, pseudoscience, and faith. I don't preach; I present the information. And, I hope, this in itself will teach students to analyze the many sides of a difficult problem and to come to logical conclusions based on observable facts.
Personal Interests
Biology Education Outreach. Answers questions about biology, evolution and wild animals as a volunteer at 

AllExperts

. (2003-present)

Animal Rescue and Rehabilitation. Chapter Manager of the Miami 

House Rabbit Society

 Chapter, 

H.A.R.E.

, Inc., a non-profit corporation. This organization is dedicated to educating the public about the proper care of domestic rabbits, as well as rescue and rehabilitation of wild lagomorphs (Cottontails and Jackrabbits). It serves as a satellite wildlife rehabilitation center under the umbrella of Rascals Wildlife Care Network, Inc. (1994 - present)

Student/faculty relations. Served as a non-resident associate faculty master at Eaton Residential College, University of Miami in 1990-94. This program fosters personal interaction between students and faculty, and inivites faculty to sponsor outings and social interactions with students.,/li>

Music. Semi-professional singer/guitarist; perform traditional Celtic folk music. Served on the Board of Directors of the Folk Club of South Florida from 1983 through 1988.

Athletics. Ran five marathons from 1986 through 1990. Sidelined by a tragic gardening accident.

Wildlife photography. My work has been published in several books, magazines, brochures, posters and on a Costa Rican postage stamp.

Graphic design. Designed numerous brochures, newsletters, display advertisements, etc. for many different organizations. Scientific illustration done for several articles in scientific journals, as well as for a textbook on vascular surgery.

Community Service. Served as president of a 783-member condominium association in 1992-93, overseeing post-Andrew hurricane reconstruction of the community and dealing with the many legal and insurance issues involved. Served as Landscape Director for the community of 96 acres, incorporating environmentally friendly and native plantings to replace exotics originally planted by the developer.

Served as editor and layout designer of community newsletter for three years; included environmental and wildlife education articles in every issue. Learned lesson: Never, ever get involved in condominum community operations: you will age five years for every one.
Director of Undergraduate Studies
Chair Biology Department Curriculum Committee

Serve as Biology Department Representative on College of Arts & Sciences Curriculum Committee

Devise potential improvements in UM biology majors' undergraduate curriculum

Advise undergraduate biology majors

Evaluate transfer credits for new undergraduate transfer students

Schedule biology courses for each semester
Education
| | |
| --- | --- |
| 1989 | Ph.D. University of Miami |
| 1980 | B.S. Biological Studies University of Southern California |
| 1980 | B.A. English University of Southern California |
Professional Experience
| | |
| --- | --- |
| 2008 - | Senior Lecturer, Department of Biology, University of Miami |
| 1995 - | Director of Undergraduate studies, University of Miami |
| 1989 - | Coordinator of First Year Biology Laboratories, University of Miami |
| 1988 - | Ecology Instructor, Coordinator, HHMI Research in Ecology Program |
| 1990 - 2008 | Lecturer, Department of Biology, University of Miami |
| 1997 - 1997 | Coordinator/Ecology Instructor, NSF Young Scholars Program |
Honors & Acknowledgements
Women in Eye Research Grant, April 1987 Awarded travel funds to attend the 1987 meetings of ARVO.
Robert E. Maytag Fellowship, November 1981 - June 1984 Graduate Research fellowship awarded through the University of Miami
Sigma Xi Grant-in-Aid-of Research, January 1983 award to fund research on infrared reflectance of Costa Ricanherpetofauna.
Organization for Tropical Studies Course Fellowship, June 1981 Awarded full tuition and travel funds by the University of Southern California forthe #81-3 summer field ecology course.
Jessie Noyes Foundation Grant, December 1981 award to fund research on infrared reflectance of Costa Rican herpetofaunaAwards
Outstanding Biology Educator of the Year - May 1996 Voted by graduating senior Biology majors, University of Miami
Who's Who Among Students in American Universities and Colleges - June 1989 Voted for inclusion by the University of Miami Biology Faculty
Outstanding Graduate Student Award - May 1986 Awarded by University of Miami College of Arts and Sciences
Teaching Assistant of the Year Award - June 1981 Awarded by the University of Southern California Biology Department.
Publications
Krempels, Dana M Life, the Universe and Evolution: Laboratory Exercises in Evolutionary Biology. (Laboratory manual for BIL 161) (Miami, Hunhare Press. 2003).
Krempels, Dana M Go Figure: Critical Thinking and Experimental Design in the Biology Laboratory. (Laboratory manual for BIL 151) (Miami, Hunhare Press. 2001).