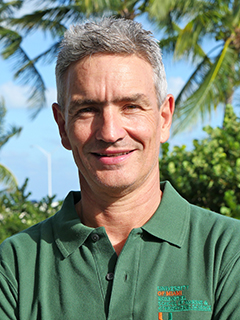 David J Die
Research Assoc. Professor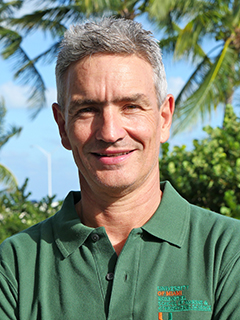 Research Associate Professor, Department of Environmental Science and Policy - Rosenstiel School of Marine, Atmospheric, and Earth Science
Research Expertise
Professor Die has worked for 30 years on research devoted to the assessment and management of worldwide fisheries and his research has been instrumental in the development of major management changes to promote sustainability. He has current collaborative research links with scientists in scientific institutions all around the world. Professor Die has been the Chair of the Scientific Committee of the International Commission for the Conservation of Atlantic Tunas (ICCAT) for 2014-2018.
Teaching and Mentoring
Professor Die teaches graduate level classes in population biology, population dynamics and marine ecosystem management. He also has extensive experience training other fishery scientists in the developing world. He mentors graduate students at the Masters and PhD level.
Education
| | |
| --- | --- |
| 1982 | B.Sc. Zoology, Universidad de La Laguna |
| 1989 | Ph.D. Fish Population dynamics, University of Miami |
Employment History
Academic:
2017-pres., University of Miami, Research Associate Professor, 2001-present
2017-pres., Universidad del Pais Vasco, Spain, Adjunct Professor,
2001-2006, Florida A&M University, Adjunct Associate Professor,
2003–2007, Savannah State University, Adjunct Associate Professor,
Non-Academic:
1992-1993, Fishery Resources and Environment, FAO, Italy, Fishery Resources Officer,
1989-1994, Fisheries Division, Queensland DPI, Australia, Fisheries Biologist,
1994-1999, Marine Research, CSIRO, Australia, Principal Research Scientist,
2008-pres., Associate Director, Cooperative Institute of Marine and Atmospheric Studies (CIMAS)
Honors & Acknowledgements
Honors and Fellowships
1983 - 1989  Fulbright Graduate Fellowship
Memberships
Past Chairmanship of Scientific Committees
1998, Chair, Northern Prawn Fishery, Australia, Research and Environment Sub-committee
1995 - 1999, Chair, Northern Prawn Fishery Assessment Group, Australia
2001 - 2005, Chair, Western Central Atlantic Commission, United Nations, Scientific Committee
Current Chairmanship of Scientific Committees
2017 - present, Chair, Tuna RFMO working group on Management Strategy Evaluation
2014 - 2018, Chair, ICCAT Standing Committee on Research and Statistics
Professor Die started his career in Spain, graduated with a PhD in the US, worked in Australia and for the United Nations, before joining UM in 1999.  Dr. Die has special interest in developing an understanding of the mechanisms that are key to the sustainability of fisheries and relating such mechanisms to the processes of ecosystem management. Dr. Die presently works in the assessment of tuna, billfish, sharks and reef-fish fisheries in the Atlantic and Pacific Oceans and is an expert on the evaluation of fishery management strategies at national and international levels.