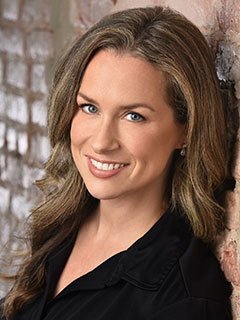 Amanda Quist
Assoc. Professor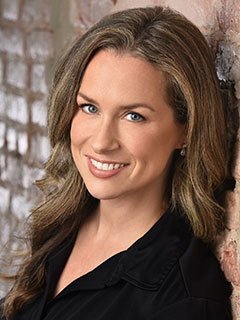 About Me
Biography
Dr. Amanda Quist is the Director of Choral Activities for the Frost School of Music at the University of Miami. She directs the graduate program in Choral Conducting and is conductor of the award-winning Frost Chorale.
Under her direction, Frost Chorale has been invited to perform with the New World Symphony and Michael Tilson Thomas, with the Martha Mary Concert Series, in collaboration with professional ensembles Voces8 and Seraphic Fire, and has been featured on wwfm.org, The Classical Network. Dr. Quist created the Seraphic Fire Scholars program, and conducting internship partnerships with the South Florida Master Chorale, and the Miami Children's Chorus.
Dr. Quist has served as Chorus Master for the Philadelphia Orchestra and Spoleto Festival. Her choral preparations have been highly praised by the New York Times, Charleston City Paper, the Philadelphia Inquirer, and New York Classical Review.
Under Quist's direction, "The Philadelphia Symphonic Choir acquitted itself admirably in the fiendishly difficult music. The chorus' energy never flagged in the great fugues, which conclude both the Gloria and the Credo. The latter, so fast and furious, that it left the audience breathless."
Dr. Quist was previously Chair of the Conducting, Organ, and Sacred Music Department, and Associate Professor of Conducting at Westminster Choir College. She is the recipient of Westminster Choir College of Rider University's 2014 Distinguished Teaching Award, the 2018 Mazzotti Award for Women's Leadership, and the Carol F. Spinelli Conducting Fellowship. Her ensemble, Westminster Kantorei, won first place in the 2018 American Prize for College & University Choral Performance, has performed at the American Choral Directors Association's (ACDA) Eastern Division Conference, Boston Early Music Festival, American Handel Festival, and Interkultur. 
The choir released its first commercial recording in 2017, Lumina, distributed by Naxos. During her work with the Westminster Symphonic Choir, Dr. Quist collaborated with the New York Philharmonic, Philadelphia Orchestra, and the Dresden Staatskapelle. Dr. Quist was Director of the Westminster Vocal Institute, a highly regarded summer program for talented high school students, and Director of Choral Activities at San José State University.
Dr. Quist's other honors include the James Mulholland National Choral Award and the Audrey Davidson Early Music Award. She regularly conducts high school and collegiate honor choirs across the United States, and Dr. Quist is invited to headline conferences and serve as a guest lecturer in the United States and abroad. She was invited to be a conductor for the ACDA International Exchange Program, clinician for the 2019 ASPIRE International Youth Music Festival in Australia, juror for the Penabur International Choir Festival in Indonesia, and clinician for the Interkultur International Choral Festival. She was also a founding member of the committee for the National ACDA Student Mentor program, and serves as the National ACDA Repertoire & Resources Coordinator for Collegiate Activities, and her choral series are published through Walton Music and Gentry Publications.
Honors & Acknowledgements
Professional Experience
Career Highlights
Chorus Master, Philadelphia Orchestra Symphonic Choir
Chorus Master, Spoleto Festival
Guest Conductor, NAfME All-National Honor Choir
Guest Conductor, SWACDA Collegiate Honor Choir
Guest Conductor, All-State Choirs across the United States
Conference Headliner, Arizona, Indiana, Minnesota, Michigan, North Caroline, Georgia, Florida NAfME and ACDA Conferences
Invited Clinician or Fellow for ACDA Exchange Program in South Africa, ASPIRE International Festival in Australia, Penabur International Festival in Indonesia
Honors, Awards & Competitions
Winner of 1st Place for the American Prize in College/University Choral Performance
Distinguished Teaching Award, Westminster Choir College
Mazzotti Award, Women's Leadership
James Mulholland Award, Choral Conducting
Releases/Publications
Quist, Amanda in Winnie, Brian J. "'Choral Resonance: Sound, Science, Spirit" essay in The Choral Conductor's Companion: 100 Rehearsal Techniques, Imaginative Ideas, Quotes, and Facts. Chicago: Meredith Music Publication, 2020.
Quist, Amanda. Chapter in Choral reflections: Insights from American Choral Conductor-Teachers. WILLIAMS, Brandon. HAL LEONARD, 2022.
Quist, Amanda. "Canto: The Case for Choir" Early Music America, Early Music America, 4 Sept. 2020, www.earlymusicamerica.org/canto-the-case-for-choir/?fbclid=IwAR28_shS_oyVgLEZQl-yCrYvWrb5kKOFuB5tLDTz3_3Gckru6NrtgstyJS8.
Quist, Amanda. "Pedagogy of Choral Sound and Spirit" The Choral Journal, Publication of the American Choral Directors Association, February 2020, Volume 61 no 7.