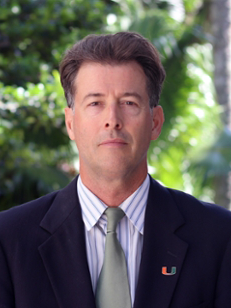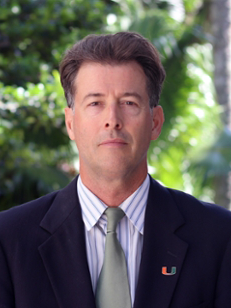 Biography
Daniel Hicks is an economics professor, professional journalist, former network television producer, management consultant & talent coach.
As a member of the economics faculty at the Miami Herbert Business School, Daniel specializes in sustainable business; designs & manages workforce action projects; coordinates the undergraduate minor in sustainable business; and provides professional training in ESG / GRI accounting. He organizes the annual CSO Summit & Symposium (CSOSS) conference on sustainable development.
He is the founder of advisory firm Florida Sustainability Partners (FLSP), a sustainability reporting moderator for the World Business Council on Sustainable Development (WBCSD), a working group member of the Sustainability Accounting Standards Board (SASB) and an extended external reporting advisor to the International Auditing & Assurance Standards Board (IAASB).
Between 1988-2009, Daniel covered current events, politics, business and entertainment from Los Angeles for NBC News, NBC Today, NBC NewsChannel, MSNBC and CNBC. He received Emmy nominations for breaking news in 2004 (funeral of U.S. President Ronald Reagan) and 1997 (Heaven's Gate cult tragedy near San Diego). In 1998, he covered German national elections from Berlin as an MSNBC correspondent and journalism fellow with the Arthur F. Burns Foundation in Washington, D.C.
In the 1990s, Daniel spent five years in Tokyo working for the English edition of Japan's largest newspaper The Yomiuri Shimbun, before returning to NBC Universal.
In 2000, UC Berkeley hired Daniel as a senior analyst to modernize campus research communications. His report became a blueprint for the entire UC system and spawned cable channel UC TV. He launched his consulting practice at the same time.
While covering Hollywood and West Coast business in 2004, Daniel created CNBC's first-and-only corporate sustainability series backed by Japanese carmaker Toyota Motors, oil giant British Petroleum and former NBC Universal parent General Electric.
Daniel relocated FLSP from California to South Florida in 2012. Anchored at the University of Miami, FLSP operates at the intersection of media research, sustainable business and global talent. Clients and corporate partners range from ODP Corporation, AutoNation and American Tower Corporation to the American Red Cross, Perry Ellis International, Mastercard, Lockheed Martin and Waste Management.
His travels include Australia, Austria, Bahamas, Bulgaria, China, Canada, Costa Rica, Cuba, Czech Republic, Egypt, Fiji, Germany, Greece, Hong Kong, Hungary, Indonesia, Israel, Italy, Japan, Jordan, Malaysia, Mexico, Nepal, Poland, Romania, Russia, Singapore, Slovakia, South Korea, Switzerland and Thailand.
Daniel holds a master's degree from the School of Journalism at Columbia University in the City of New York and a bachelor's degree in economics & political science from UCLA, where he also earned a professional degree in financial accounting in 2011.
Professional Experience
| | |
| --- | --- |
| 2017 - | Lecturer, Department of Economics, Miami Herbert Business School |
| 2015 - | Adjunct Faculty, Department of Journalism & Media Management, School of Communication, University of Miami |
| 2000 - | Principal / Founder, Florida Sustainability Partners |
LIST OF SPECIALTIES: Sustainability Reporting & Assurance, ESG, Transparency, Stakeholder Communication, Digital Media