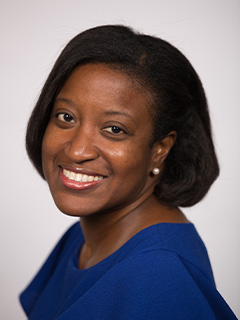 Kele Marcia Stewart
Professor of Law
Co-Director, Children & Youth Law Clinic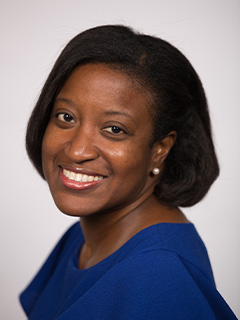 Kele Stewart is Professor of Law and Co-Director of the University of Miami School of Law Children & Youth Law Clinic. In the clinic, she supervises students who handle cases involving abused, abandoned and neglected children.  She also teaches courses on family and juvenile law and legal practice.  Her scholarship is in the areas of child welfare, children's rights and clinical education.  Professor Stewart currently serves as Associate Dean of Experiential Learning, responsible for administrative oversight of the Law Schools clinics, externships and other practical courses.  In 2011-2012, she received a Fulbright Scholar award to study the child protection system in her native country Trinidad & Tobago.
 
Professor Stewart earned a B.S. in Human Development & Family Studies from Cornell University and a J.D. from NYU Law School. Prior to joining the University of Miami, she was an attorney at the Brennan Center for Justice at NYU Law School, where she did voting rights advocacy and supervised law students in NYU's public policy clinic.  She also worked in private practice doing commercial litigation at Simpson Thacher & Bartlett and White & Case.  Prior to law school, she was as a case worker for teenagers in foster care.
 
She has served on the boards of several organizations including Advisory Board of Florida's Children First, the Executive Board of the Clinical Legal Education Association (CLEA), and the Caribbean Bar Association.  She was appointed by the Secretary of the Department of Children & Families to the Independent Living Services Advisory Council from 2009-2012.  She was selected as a 2014 Fellow in the New Leaders Council Institute, a leadership development program for emerging thought leaders. She is a mentor with Big Brothers Big Sisters of Greater Miami.
Area of Expertise