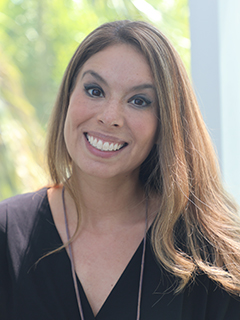 Jennifer Schonwetter
Lecturer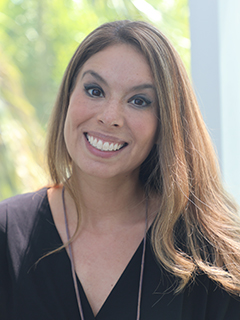 Jennifer Schonwetter received her Ph. D. in English Literature from St. John's University, where she also completed an accelerated combined B. A/ M. A degree. Her research interests include black feminist studies, critical race theory, and multiple literacies, and she has completed over 500 certified hours in training as a trauma-informed yoga instructor.
A recent recipient of the Engaged Faculty Fellowship, Jennifer has developed a new course for The Writing Studies Department, entitled "Embodied Education and Outreach: Using Mindfulness, Literacy, and Service to Counter Silencing in Marginalized Female Communities." The course combines composition and mindfulness and invites University of Miami students to learn about the historical context of marginalized females' subjugation and survival tactics in the United States, with a specific focus on black, Asian American, and Latinx females. Students then create inclusive, literacy-based mindfulness activities to be used during service-learning outreach in the greater Miami community.
Jennifer also teaches WRI 105 and WRI 106, which focus on examining and utilizing diverse literacies and languages to dismantle unequal power structures and systemic racism in the United States. Previous to joining the University of Miami's Writing Studies Department, Jennifer taught composition and literature at St. John's University, and Miami-Dade College, as well as high school English, Journalism, and American Literature for 10 years in New York City.