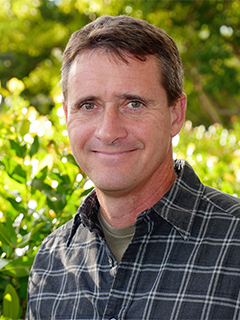 David S Nolan, Ph.D.
Professor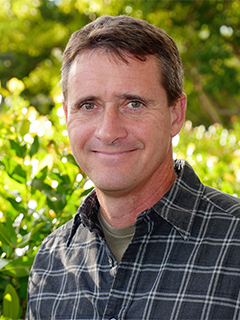 Professor, Department of Atmospheric Sciences - Rosenstiel School of Marine, Atmospheric, and Earth Science
David Nolan is a Professor in the Department of Atmospheric Sciences at the Rosenstiel School of Marine, Atmospheric, and Earth Science at the University of Miami. He is an expert on hurricanes, tropical meteorology, computer modeling of weather phenomena, and tornadoes.
Nolan teaches courses on Atmospheric Dynamics, the General Circulation of the Atmosphere, and Vortex Dynamics. His graduate students and post-docs use both computer simulations and atmospheric data to better understand physical processes in the atmosphere. His students have worked closely with scientists at the NOAA/AOML laboratory and the National Hurricane Center. He obtained his undergraduate and graduate degrees at Harvard University. Before coming to the University of Miami in 2002, he held research positions at UC Berkeley, Colorado State, and Princeton University. The majority of his research has been on the dynamics of hurricanes, with emphasis on their formation and intensification. Through his collaborations with NOAA, Nolan has been fortunate to fly into the centers of three different hurricanes. He has also investigated the dynamics of convection in the tropics and the fluid dynamics of tornadoes.
Education
| | |
| --- | --- |
| 1990 | B.A. Physics, Harvard College |
| 1996 | Ph.D. Earth and Planetary Sciences, Harvard University |
Honors & Acknowledgements
AWARDS AND LEADERSHIP
Nolan has served as the director of the Meteorology and Physical Oceanography graduate program and he is currently the Chair of the Department of Atmospheric Sciences. He served for 6 years on the University Corporation for Atmospheric Research Advisory Committee on University Relations and for 5 years on the International Committee for Dynamic Meteorology. Nolan is currently a member of the Hurricane Forecast Improvement Program Scientific Advisory Committee and an Associate Editor for the Journal of Advances in Modeling Earth Systems.
Nolan uses observations, mathematical theory, and computer simulations to better understand the dynamical processes in the core of intense atmospheric vortices such as hurricanes and tornadoes. He has made significant contributions to the understanding of hurricane formation, a process known as tropical cyclogenesis. Recently his work has turned toward evaluating and improving the strategies used for observing and predicting these storms. He also pursues research in related areas, such as convection in the Intertropical Convergence Zone, and how computer models can be improved to better represent tropical precipitation.