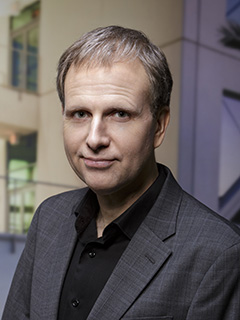 Kevin P. Kenner
Associate Professor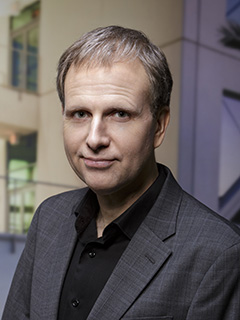 About Me
Quote
"Music is the perfect expression what it means to be alive.  Nothing gives me greater pleasure than to witness the creative spirit take wings, to guide students of music in their discovery and realization of the powers that lie within them and which find expression spontaneously, uniquely and authentically."
Biography
Kevin Kenner has taught piano at the FROST SCHOOL OF MUSIC since 2015. His students have successfully pursued careers as performers, recording artists and pedagogues, many garnering major prizes at prestigious piano competitions worldwide.
Professor Kenner's achievements have won him international acclaim. The Chicago Tribune praised him as "one of the finest American pianists to come along in years." Britain's Independent described one of his recitals as "...the best performance I have ever heard in the concert hall of all four of Chopin's 'Ballades'."  The Financial Times hailed Professor Kenner as a "player of grace, subtle variety and strength, with a mature grasp of dramatic structure and proportion -- in short, a grown-up musician nearing his peak." Likewise, the Washington Post proclaimed him "a major talent... an artist whose intellect, imagination and pianism speak powerfully and eloquently." Conductor Stanislaw Skrowaczewski, a former associate of the late Artur Rubinstein, said Professor Kenner's work was among the most sensitive and beautiful he had ever heard.
Born in Southern California, Professor Kenner first showed his interest in piano at an early age. After studying with Polish pianist Krzysztof Brzuza, he was sent to Poland to audition for the eminent professor Ludwik Stefański. He was then entered in the 1980 International Chopin Competition in Warsaw, where he became its youngest competitor and was given a special award from the jury. Later, Leonard Bernstein, Leon Fleisher and Karl-Heinz Kämmerling served as mentors and teachers.
Professor Kenner's artistry has been internationally recognized by a number of prestigious awards. He won top prize at the International Chopin Competition in Warsaw, the International Terrence Judd Award in London, and third prize at the Tchaikovsky International Competition in Moscow. Other awards include those from the Van Cliburn International Competition and the Gina Bachauer International Competition. Professor Kenner has also been invited to serve on the juries of some of the most celebrated international piano competitions, including the Chopin, the Busoni, Sydney, and Hong Kong competitions.
In addition to his solo piano performances, Professor Kenner has also worked with a number of the world's leading string quartets and collaborated as a duo with cellist Matt Haimovitz and violinist Kyung-Wha Chung. He has performed with several prestigious chamber ensembles while gaining a reputation as a superlative performer on vintage instruments. He recorded and appeared in concert with the Orchestra of the 18th Century and his recording of Chopin's works on an 1849 Pleyel also earned him praise from the French classical music magazine
Diapason
. He has also recorded a number of Chopin's other works as well as compositions by Ravel, Schumann, Beethoven, Piazzolla, and Paderewski. The latter two releases won prizes for best recording of the year from the Polish Society of the Phonographic Industry in 2006 and 2012. His recent CD,
Chopin Resonances
, was singled out by
Gramophone
magazine as the Editor's Choice and was nominated for the International Classical Music Awards in France. Two years ago, Polish National Radio cited him for the best recording of Chopin's "Ballades."
Honors & Acknowledgements
Professional Experience
Career Highlights
Hailed as "one of the finest American pianists to come along in years" from the Chicago Tribune
Recognized as "...the best performance I have ever heard in the concert hall of all four of Chopin's 'Ballades'" by The Independent
Cited as a "player of grace, subtle variety and strength, with a mature grasp of dramatic structure and proportion" by the Financial Times
Called "a major talent... an artist whose intellect, imagination and pianism speak powerfully and eloquently" by the Washington Post 
Honors, Awards & Competitions
Top prize at the International Chopin Competition in Warsa
Winner of the International Terrence Judd Award in LondonThird prize at the Tchaikovsky International Competition in Moscow
Awards from the Van Cliburn International Competition and the Gina Bachauer International Competition.
"Fryderyk" Prize 2006 (Best chamber music recording of the year) for recording "Piazzoforte"
"Fryderyk" Prize 2011 (Best recorded of symphonic/concert works of the year) for recording of Paderewski Concert Works
"Editor's Choice" Gramophone 2013 for "Resonances" recording
Chopin Ballades recording wins award of Polish National Radio as best overall recording of the Ballades (2015)
Recordings
"Piazzoforte" Concert Tangos of Piazzolla (2005)
Paderewski Concert Works (Podlasie Philharmonic Orchestra 2011)
Chopin 4 Scherzos (1997)
Chopin 24 Preludes (1995)
Ravel Selected Piano Works (2001)
Schumann Selected Piano Works (2007)
Chopin 4 Impromptus (2009)
Chopin 4 Ballades, Barcarolle (2005)
Fantasy (works of Beethoven, Chopin, Schumann 2009)
Chopin Concertos (Warsaw Philharmonic 2003)
"Resonances" (works of Chopin, Debussy, Scriabin, Paderewski, Balakierev, Szymanowski, Bill Evans, George Crumb, 2011)
Compositions
Chopin Piano Concertos, arranged for String Quintet and Piano by Kevin Kenner/Krzysztof Dombek (published by Polish National Publisher PWM, 2015)