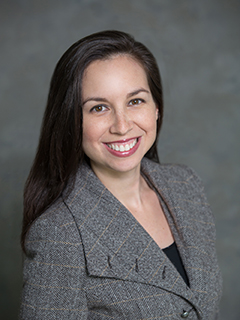 Erica M Arroyo
Assoc. VP, Engagement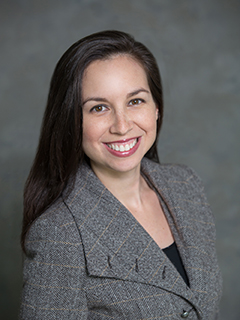 About Me
Erica Arroyo is the associate vice president of engagement at the University of Miami. She has been with the University for more than 15 years and is responsible for lifelong engagement of alumni, parents, faculty/staff, and friends of the University through a variety of programming; family relations, which includes the Parents Program, legacy admission, and student engagement; volunteer leadership development, including the management of five leadership boards, campaign volunteer leader development, and overall University best practices for advisory groups; and management of an annual giving and digital engagement team responsible for solicitations under $50,000.
Erica most recently served as interim associate vice president of Alumni Relations and Annual Giving, and executive director of development, Alumni Relations. During her time at the University of Miami, Erica has launched several new programs including Meet the CEO, 'Canes Day of Service, 'Canes Community Scholarship Challenge, massive open online courses for alumni, and the University's first-ever Giving Day, which raised $1.5 million. She was also integral in leading the Alumni Association's third strategic planning process, which will continue until 2025.
During her career, Erica has received 10 Council for Advancement and Support of Education (CASE) awards, including the 2015-2016 Grand Award for the CASE International Platinum category of Best Practices in Alumni Relations for District III for the University's comprehensive legacy engagement program. Erica served on the CASE III planning committee as co-chair for the alumni track from 2015-2017, and served as director of volunteer engagement for the CASE III Board of Directors from 2017-2019. She is currently chair-elect of the CASE III Board of Directors.
Erica is a member of the ACC Alumni Directors group and has served as a guest speaker at various conferences, most recently at the 2019 CASE International Conference on Alumni Engagement. She earned a Bachelor of Science in Communication, with concentrations in broadcast journalism and theatre, and a Master of Liberal Studies from the University of Miami. Prior to her role at the University, she managed the Board of Trustees at Florida International University.