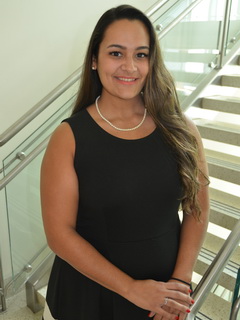 Denise Christina Vidot
Associate Professor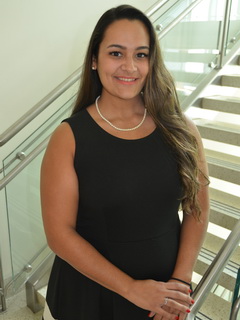 Credentials:
PhD
Profile:
Fields of Interest: cannabis; psychedelics; health disparities; chronic disease

Dr. Denise C. Vidot is a cannabis and psychedelics epidemiologist certified in cannabis patient care. Her NIH-funded post-doctoral training was in advanced epidemiologic methodology and cardiovascular clinical research with the NHLBI-funded multi-state cohort study, the Hispanic Community Health Study/Study of Latinos at the University of Miami Behavioral Medicine Research Center, where she continues to collaborate. As Founder and Director of the International Cannabis and Psychedelics Research Collaborative, she embodies multidisciplinary science through her ongoing studies on the independent and/or combined consumption of cannabis, psilocybin, and/or ketamine during and after the pandemic.

Dr. Vidot's research focuses on the biological, psychosocial, and societal implications of cannabis and fungi use across the lifespan by incorporating a multidisciplinary approach to address health disparities in the ten leading preventable causes of death. The overarching goal of her program of research is to provide evidence on the impact of phytocannabinoids in cannabis on human health via the endocannabinoid system. Throughout her research trajectory, Dr. Vidot has led studies that specifically address the intersectionality between cannabis use, psilocybin use, mental health, and cardiovascular-disease risk from an epidemiologic lens.

She is the Principal Investigator (PI) to the NHLBI-funded Herbal Heart Study, an ongoing cohort study of 400 healthy cannabis users and nonusers in South Florida. She is also the PI for the COVID-19 Cannabis Health Study, an international, virtual, multi-site study that seeks to collect epidemiologic data on health behaviors among cannabis and psilocybin users globally in response to the COVID-19 pandemic. At the UM Miller School of Medicine's Sylvester Comprehensive Cancer Center, she serves as the PD to the first NCI-funded study on cannabis and cancer in collaboration with 12 NCI-designated cancer centers across the US. She also serves as Co-Investigator to NIDA-funded Avenir Award (PI: Dr. Claudia Martinez) to examine cannabis and cardiovascular disease among adults living HIV. This study was designed collaboratively to be harmonious to the Herbal Heart Study.

Dr. Vidot's research, teaching, and service activities center around her long-term career goal of reducing preventable causes of death while mentoring the next generation of diverse, culturally inclusive scientists and healthcare providers. She is a mentor in collaboration with the University of West Indies for the NIH-funded Minority Health Research Training Program (PI: Johis Ortega).