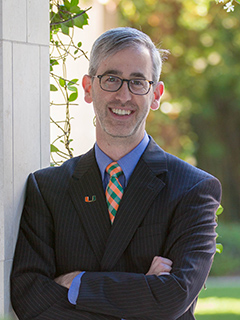 Josh Friedman
Sr. Vice President for Development and Alumni Relations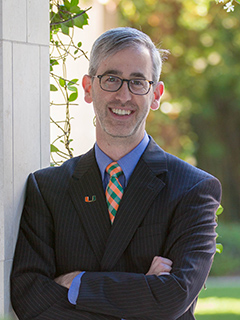 Joshua M. Friedman joined the University of Miami in February of 2018 as the Senior Vice President for Development and Alumni Relations. He is responsible for the implementation of all fundraising and alumni affairs for the University.
As a senior administrator of the University, he reports directly to the University President, Dr. Julio Frenk, and serves as a member of the President's Cabinet.  He works closely with the University's Board of Trustees and all academic deans in formulating and implementing Development and Alumni Relations initiatives for the University.  
Friedman has more than 20 years of experience leading record-breaking fundraising efforts.  Prior to joining the University of Miami, he served as the chief development officer for the Arizona State University Foundation for a New American University where he worked closely with Arizona State University's (ASU) President Michael Crow to cultivate and steward major donors and to match their interests to the programs and ideas that advanced ASU's vision.  He was instrumental at planning and launching ASU's successful $1.5 billion comprehensive campaign. 
Friedman joined the ASU Foundation from National Public Radio (NPR), where he served as the broadcaster's senior director of individual giving. Prior to NPR, Friedman was director of development at Johns Hopkins University's Berman Institute of Bioethics and was director of development for the Nobel Prize-winning Physicians for Human Rights, and a fundraising director within the Partners HealthCare hospital network, which includes Massachusetts General and Brigham and Women's Hospitals.
Friedman is a certified fund raising executive (CFRE) and earned his bachelor's degree in history from Johns Hopkins University. He lives in Miami with his wife, Marta, and their two children, Clara and Henry.