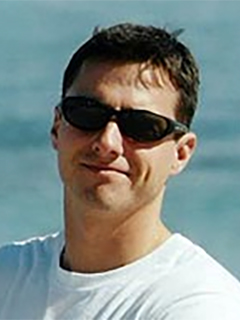 Evan K D'Alessandro
Senior Lecturer
Director, Master of Professional Science Program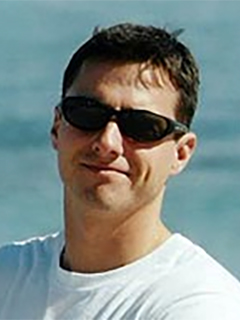 Lecturer, Department of Marine Biology and Ecology - Rosenstiel School of Marine, Atmospheric, and Earth Science
Dr. Evan K. D'Alessandro is a lecturer and the director of the Master of Professional Science degree at the University of Miami. His area of expertise is coral reef fish ecology, particularly early life stages, but his research extends into many aspects of marine fish ecology. These include the ecology of mangrove associated fishes, tropical pelagic forage fishes, the invasive lionfish, and the ecology/biology of ciguatera in barracuda.
Education
| | |
| --- | --- |
| 2000 | B.S. Marine Science / Biology, University of Miami |
| 2005 | M.S. Marine Biology and Fisheries, Rosenstiel School of Marine, Atmospheric, & Earth Science |
| 2010 | Ph.D. Marine Biology and Fisheries, Rosenstiel School of Marine, Atmospheric, & Earth Science |

Professional Appointments
Graduate Faculty University of Miami, Rosenstiel School 9/14 to present
Research Assistant Professor University of Miami, Rosenstiel School 8/13 to present
Director, Broad Key Research Station University of Miami, Rosenstiel School 1/11 to present
Visiting Assistant Professor University of Miami, Rosenstiel School 1/11-6/13
Research Assistant University of Miami, Rosenstiel School 6/02-12/10
Teaching Assistant University of Miami, Rosenstiel School 6/02-12/10
My research interests broadly include the early life stages of coral reef fishes, how populations change during this high mortality bottleneck (from egg to juvenile), and ciguatera fish poisoning. Although these interests may seem disparate, they are held together by the common thread of coral reef fish ecology.
My master's thesis was centered on an extensive time series of near-reef ichthyoplankton samples collected off Key Largo, Florida. By comparing these data to concurrently collected oceanographic and atmospheric data, we (Dr. Su Sponaugle, Dr. Tom Lee, and myself) were able to describe the pattern of larval fish supply to this area in terms of both cyclic and stochastic environmental factors. More recently I have turned my attention back to these samples and am examining growth variability in settlement stage snappers and barracuda over this two year time series. This research will help to improve the predictability of recruitment, a key piece of information required for effective management.
During my Ph.D. research, I focused on a several western Atlantic species of reef fish (snapper and barracuda species) that utilize multiple nearshore environments during their life cycle. These fishes are socio-economically important, yet little was known of their general ecology, especially early life stages. I described their early life history (distribution, growth, mortality, diet, etc.) and how populations changed as they underwent ontogenetic habitat shifts (pelagic larval to nearshore juvenile to reef adult). These processes had been observed in small, abundant, model species but had never been studied in long-lived commercially important species that utilize multiple juvenile back-reef habitats before becoming reef-associated adults. Results from this work provided valuable early life history parameters for modeling population connectivity and recruitment variability, and refined our knowledge of which larvae survive to contribute to adult populations and reproduction. Working with the relatively large, long lived, predatory snappers and barracuda in part led me to my interest in Ciguatera fish poisoning (CFP).
CFP is a human food-borne illness affecting up to 500,000 people per year that causes acute gastrointentinal distress followed by neuropsychological symptoms that in some cases may be chronic. The illness is caused by consumption of coral reef fishes contaminated with ciguatoxin, a naturally occurring toxin originating from single celled dinoflagellates present in marine tropical and subtropical regions. Microalgal precursors are bio-accumulated, bio-transformed, and bio-magnified through the food web, reaching higest levels and toxicity in top coral reef predators like snappers, groupers, jacks, and barracuda. My current research involves a collaboration with Drs. Alison Robertson (University of South Alabama) and Michael Parsons (Florida Gulf Coast University) aims to uncover the pathways the toxin takes through the food chain, and involves a survey of toxicity in barracuda and lionfish throughout the Florida Keys.
In addition to these interests, the recent boom in populations of invasive lionfish (Pterois volitans & miles) has turned my interest towards the early stages of these prolific predators. In particular I am interested in studying the early life history and settlement habits of these fishes in an effort to better understand why they have spread so quickly and been so successful in the western Atlantic. The early stages seem to be particularly cryptic and challenging to find or study, so I am using stable isotope analysis to glean information from large adults about their juvenile habitat usage. Ultimately this research is intended to help better manage the impacts of these predators on native fish populations.