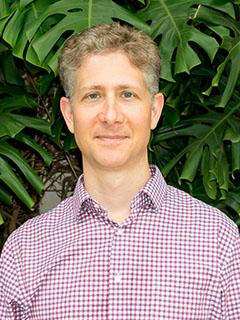 Eduardo Elena
Assoc. Professor
Interim Chair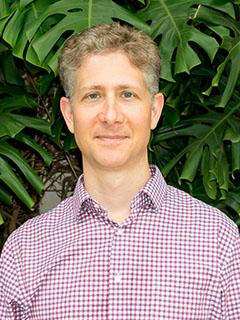 Eduardo Elena specializes in the history of nineteenth- and twentieth-century Latin America, with a particular interest in the societies of the South Atlantic coast (including Argentina, Uruguay, and Brazil).  Born in Montevideo, Uruguay, he grew up in the United States and was educated at the University of Virginia (B.A.) and Princeton University (M.A., Ph.D.). 
Professor Elena teaches undergraduate- and graduate-level courses on Latin American and world history from a variety of national, regional, and comparative perspectives.  In addition to introductory surveys of Latin America, his regular offerings include classes on the Cold War, global consumer society, travel and tourism in the Americas, and the history of capitalism.  These courses encourage students to engage with Miami's local resources, including those available in campus libraries and in the wider city.     
His research spans a similar range of interests, but so far shares a common impulse to reexamine key problems in modern history from the vantage of the Argentinian experience.  His first book, Dignifying Argentina: Peronism, Citizenship, and Mass Consumption (University of Pittsburgh Press, 2011), considers the history of the mid-twentieth-century moment, a time of intense struggle over the terms of national politics, social justice, and economic development.  Dignifying Argentina was awarded the 2013 Book Prize in the Social Sciences by Southern Cone Studies Section of the Latin American Studies Association and received honorable mention from the 2012 Crader Family Book Prize in American Values.  A Spanish-language translation of the book is currently in progress. 
His second major research project is the recently published Rethinking Race in Modern Argentina (Cambridge University Press, 2016), a volume of essays edited with Paulina Alberto (University of Michigan).  This collection explores the role of race in Argentina from the early twentieth century through the present and, in the process, reevaluates assumptions about Argentina's status as a Latin American outlier in regards to race and nation.  The volume contributors, who are based in universities across North America and Argentina, hail from the fields of history, literary and cultural studies, and anthropology.
Professor Elena has also published essays in edited volumes such as Che's Travels and The New Cultural History of Peronism and in journals like Hispanic American Historical Review, Journal of Latin American Studies, and Estudios Interdisciplinarios de América Latina y el Caribe, among others.
He is currently at work on a book that explores "steam-age globalization" in Argentina and Western Europe during the final third of the nineteenth century.  Drawing upon his earlier work on nationalism, capitalism, and race, this project revisits classic debates about informal empire.  It investigates how the competition for Argentina's riches helped forge long-distance connections and spurred territorial conquests, while generating debate on both sides of the Atlantic about the spatial transformations, dependencies, and disparities of a more tightly-linked world.
Education
| | |
| --- | --- |
| 2002 | Ph.D. Princeton University |
| | Princeton University |
| | B.A. University of Virginia |