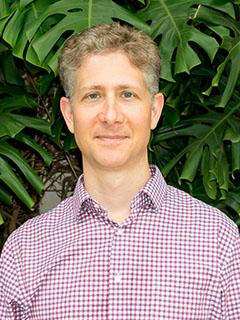 Eduardo Elena
Assoc. Professor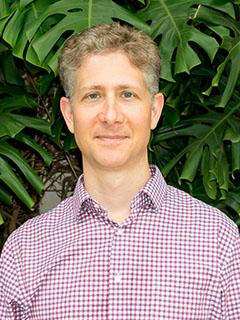 Eduardo Elena specializes in the history of nineteenth- and twentieth-century Latin America, with a particular interest in the societies of the South Atlantic region. Born in Montevideo, Uruguay, he grew up in the United States and was educated at the University of Virginia (B.A.) and Princeton University (M.A., Ph.D.).

Professor Elena teaches undergraduate- and graduate-level courses on Latin America, the Americas, and the wider world from a variety of perspectives. In addition to introductory surveys, his regular offerings include classes on capitalism and global consumption, the Cold War in the Americas, travel and tourism, and Latin American political and social history.
His first book, Dignifying Argentina: Peronism, Citizenship, and Mass Consumption (University of Pittsburgh Press, 2011), reconsiders the mid-twentieth-century moment, a time of intense struggle over social rights and living standards. This study shows how Peronist authorities sought to channel the consumer aspirations of working-class Argentineans, but not without generating frictions among allies and opposition from other sectors. Dignifying Argentina was awarded the 2013 Book Prize in the Social Sciences by the Southern Cone Studies Section of the Latin American Studies Association. A Spanish-language translation of the book is forthcoming.
Elena's research on populism and the politics of race was published in Rethinking Race in Modern Argentina (Cambridge University Press, 2016), a volume of essays that he co-edited with Paulina Alberto (University of Michigan). This interdisciplinary collection explores the role of race in Argentina from the early twentieth century through the present and reevaluates assumptions about the country's status as a Latin American outlier. Elena has published research on race, national comparison, and Third World movements in other edited volumes.

His current book manuscript, "Emerging El Dorado," examines Western expansionism and the social worlds of money in Argentina and Europe (especially Britain) during the second half of the nineteenth century. Engaging with the scholarship on informal empire, internal colonialism, and finance capitalism, the project provides a new historical perspective on our contemporary fascination with "rising countries" in the global South. An essay drawn from this project, titled "Spinsters, Gamblers, and Friedrich Engels," was recently published in Hispanic American Historical Review.
Education
| | |
| --- | --- |
| 2002 | Ph.D. , Princeton University |
| | , Princeton University |
| | B.A. , University of Virginia |