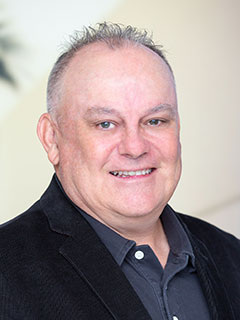 Randall M. Barlow
Lecturer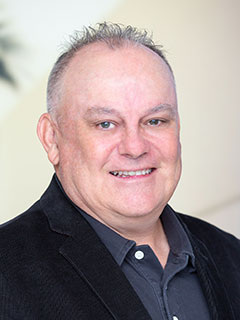 About Me
"In the ever-changing landscape of Music Production and Composition, developing versatility and adaptability within your skill set as a songwriter, producer, and composer is of utmost importance in order to strive for long-term and short-term success in today's Music Industry. Our goal in the Media Writing and Production program is to enhance the existing talents of our students and expand them even further with the goal of assisting them to reach their full potential as Music Professionals."  
Biography
Randall Barlow is a full-time lecturer in the Media Writing and Production program. Professor Barlow currently teaches various "core" courses for the MWP program but is also involved in other courses open to other MMI majors such as the Recording Ensemble, Music for Media, and Pop Composition I and II.  
Professor Barlow also has 35 years of experience as a professional musician, performer, songwriter, and producer. He toured with Gloria Estefan and Miami Sound Machine as the lead trumpet player from 1985 to 2010. During this time he developed his songwriting and production skills and wrote and produced many Grammy-nominated and Grammy-winning hits with many artists including Gloria Estefan, Ricky Martin, Jennifer Lopez, Mandy Moore, Alejandro Fernandez, Cristian Castro, Julio Iglesias, Shakira, and many others. Professor Barlow earned a Bachelor's degree from the Frost School of Music in Studio Music and Jazz trumpet performance, and also achieved his Master's Degree in Media Writing and Production from the Frost School of Music.