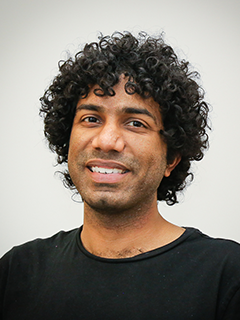 Prannoy Suraneni
Asst. Professor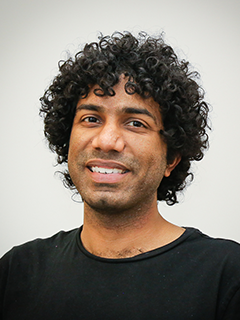 Assistant Professor, Department of Civil and Architectural Engineering – College of Engineering
Position and Research Expertise
Prannoy Suraneni is Assistant Professor in the Department of Civil and Architectural Engineering at the University of Miami College of Engineering. Suraneni is an expert in the materials science, chemistry, and engineering of cementitious materials. His research strives to develop long-lasting concrete with low CO2 emissions through the use of novel waste materials.
Teaching and Mentoring
Suraneni teaches courses on statics, structures lab, and concrete materials science. He mentors a large group of Ph.D. students, visiting scholars and undergraduate research assistants in their research projects on concrete materials. 
Service
Suraneni holds professional membership in American Ceramic Society, American Concrete Institute, American Society of Civil Engineers, American Society for Testing and Materials, and International Union of Laboratories and Experts in Construction Materials, Systems and Structures. One of the objectives of his service work is the deployment of research solutions developed in the lab to the field through changes in codes, specifications, and standards.
Education
| | |
| --- | --- |
| 2015 | Ph.D. Civil Engineering, ETH Zürich |
| 2011 | M.S. Civil Engineering, University of Illinois at Urbana-Champaign |
| 2008 | B.Tech. Civil Engineering, Indian Institute of Technology Madras |
Career Summary
Suraneni obtained a B. Tech, M.S., and Ph.D. from the Indian Institute of Technology (2008), University of Illinois at Urbana-Champaign (2011), and ETH Zürich (2015), all in Civil Engineering. Prior to joining the University of Miami in 2017, he was a post-doc in Civil Engineering at Oregon State for two years. His main contributions have been in understanding and mitigating the damage of cementitious materials exposed to calcium chloride deicing salt, reactivity testing of supplementary cementitious materials, and the use of novel/alternative supplementary cementitious materials in concrete.
Honors & Acknowledgements
Suraneni has received several awards, nominations, honors, and acknowledgements. These include nomination as ACI Emerging Member (ACI, 2019) and ASTM International Emerging Professional (ASTM, 2019). He was awarded the Research Project of the Year (Slag Cement Association, 2019), Concrete Materials Section Best Paper Award (Transportation Research Board, 2018), PCA Fellowship (Portland Cement Association, 2018), SEEDS You Choose Leadership Award (University of Miami, 2018), and Gold Medal and Pratibha Award (Andhra Pradesh Government, 2004).
Research Interests
Suraneni works at the intersection of materials science, chemistry, and engineering. His research objective is to develop long-lasting concrete with low CO
2
emissions through the use of novel waste materials. His research in the past few years has studied the use of novel supplementary cementitious materials (off-spec and marginal fly ash, municipal waste incineration fly ash, steel slag, corn ashes, etc.) in concrete. He developed a method for rapid differentiation of inert and reactive supplementary cementitious materials
through an innovative reactivity test based on isothermal calorimetry and thermogravimetric analysis
. Suraneni has also made contributions to understanding concrete damage when exposed to deicing salts such as calcium chloride and mitigating such damage through the use of supplementary cementitious materials and other solutions.