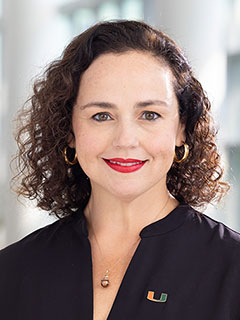 Frances Marine Davis
Secretary of the Board of Trustees
Associate Vice President for Strategic Communication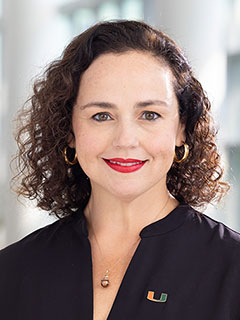 Frances Marine Davis
Frances Marine Davis joined the University of Miami in January of 2019 and quickly became a key member of the communications team and a trusted advisor to both President Frenk and Executive Vice President Rudy Fernandez. After serving as Executive Director and later Assistant Vice President for Presidential Communications, she was promoted to Secretary of the Board and Associate Vice President for Strategic Communication in December 2021, reporting jointly to the Board and the Executive Vice President.

Under her direction, the Office of the Secretary coordinates all activities of the University of Miami Board of Trustees, providing comprehensive support and administrative services to the board, enabling effective governance, maintaining the institutional record, and serving as liaison between the board, the administration, and the broader University community.

An attorney by training, Frances established productive relationships with members of the senior administration during the unprecedented challenges of the past two years. A collaborative and a highly effective leader, she has more than two decades of experience in both the public and private sectors. A Miami native, Frances joined UM from Middle Georgia State University in Macon, where she oversaw both presidential communications and legal affairs as the institution grew from a consolidated college into a state university.

Earlier in her career, Frances served as communications director at the Florida Department of Education, and as a speechwriter for then-Governor Jeb Bush. She also held positions as Florida public affairs director for FEMA and as senior policy advisor for public affairs at the U.S. Department of State during the George W. Bush administration. Following government service, Frances was director of public and media relations at global law firm Morgan Lewis. After teaching several courses as adjunct faculty, she transitioned to higher education administration as director of communications at Georgia State University in Atlanta.

Frances earned her Juris Doctor at the Catholic University of America in Washington, D.C. and her Bachelor of Arts in Social Science at Florida State University. She is a member of the Pennsylvania Bar Association and the State Bar of Georgia.