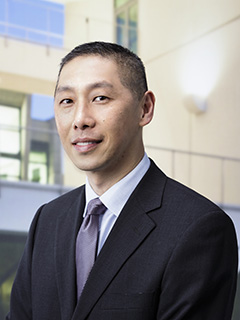 Tian Ying
Assoc. Professor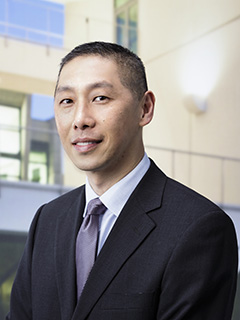 About Me
Quote
"The FROST SCHOOL OF MUSIC offers the perfect balance of tradition, technology, and superb artistry.  The faculty is passionate in its work: striving for continued excellence and seeking opportunities for students."
Biography
Tian Ying is Associate Professor of Keyboard Performance at the FROST SCHOOL OF MUSIC. He has held that position since 2002.
Praised by the Boston Globe as "one of the finest pianists active in America," he is well-known in the music world for his eloquent, poetic, and dramatically intense performances. Professor Ying's reputation for creating profound interpretations played at the highest level of virtuoso accomplishment has earned him a distinguished place among today's most exciting, original and accomplished artists of his generation. 
Professor Ying is the winner of many prestigious awards, including high honors at the Eighth Van Cliburn International Piano Competition in 1989. The Times of London said of him, "His quality of sound is intensely imaginative, achieved and beautiful, with the capacity for largeness and fullness; and he showed in his phrasing a courtesy towards the music, inviting it rather than applying force, that was rare. This is an undemonstrative and unpretentious musician." The Chicago Tribune said, "Ying has individual ideas; he can clearly do anything he wants at the piano. But he is far too intelligent and sensitive to waste his big technique in superficial display. There is an integrity to his pianism that commands respect."
There have also been many articles written about Professor Ying, including profiles in The New York Times, Christian Science Monitor, and People Magazine.  A frequent juror at competitions, he served on the Grant Panel of the National Endowment for the Arts.
Professor Ying has appeared with numerous orchestras, including the Rochester Philharmonic, Louisville Orchestra, Chicago Sinfonietta at Orchestra Hall, and the symphonies of Atlanta, Fort Worth, Toledo, Columbus, Colorado, Hartford, Jacksonville, Spokane, Oakland, Madison, Wichita, Ann Arbor, Shanghai, and Hong Kong Philharmonic, among others. Solo recitals have taken him across North America, Europe, and from Casablanca to Seoul; he has also performed at Jordan Hall, Weill Recital Hall at Carnegie, Orchestra Hall in Chicago, Mondavi Center, Bass Hall in Fort Worth, Woodruff Arts Center, Shanghai Grand Opera Theater, Taipei National Theater, Hong Kong Cultural Centre Concert Hall, and in Bangkok Thailand, among many other locales.
During the 2003-04 season alone, Professor Ying performed nine different concerti with orchestras across the U.S. The Boston Globe chose Tian Ying's Bank of Boston Celebrity Series concert as one of the Top Ten in classical music events; The Miami Herald chose his performance of Beethoven's Piano Concerto No. 5 at the Opening Concert at the 2009 Festival Miami as the Top Five performances of the year. 
Recent and upcoming engagements include recitals at Universities of Louisville, Wisconsin, Alabama, and South Carolina, Coker College, Lee University, and festivals at Southeastern, Eastern Music, Pine Mountain and many others.
Professor Ying records for Centaur Records and DeMA Records.
Honors & Acknowledgements
Professional Experience

Career Highlights
Served on the Grant Panel of the National Endowment for the Arts

*

Appearances with numerous orchestras, including the Rochester Philharmonic, Louisville Orchestra, Chicago Sinfonietta at Orchestra Hall, and the symphonies of Atlanta, Fort Worth, Toledo, Columbus, Colorado, Hartford, Jacksonville, Spokane, Oakland, Madison, Wichita, Ann Arbor, Shanghai, and Hong Kong Philharmonic, among others
Solo recitals across North America, Europe, and from Casablanca to Seoul
Performances at Jordan Hall, Weill Recital Hall at Carnegie, Orchestra Hall in Chicago, Mondavi Center, Bass Hall in Fort Worth, Woodruff Arts Center, Shanghai Grand Opera Theater, Taipei National Theater, Hong Kong Cultural Centre Concert Hall, and many others
P

erformed nine different concerti with orchestras across the US in 2003-2004 season alone
Honors, Awards & Competitions
Received praise in The Boston Globe, The Times of London, The Philadelphia Inquirer, Fanfare, The Oakland Tribune, The Chicago Tribune, The Arizona Daily Star, The Louisville Courier Journal, The Birmingham News, and many other publications of note

Received

high honors at the Eighth Van Cliburn International Piano Competition,1989
Recordings
Records for Centaur Records and DeMA Records