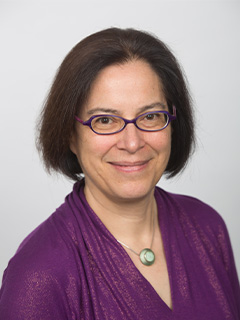 Ileana M. Porras
Senior Lecturer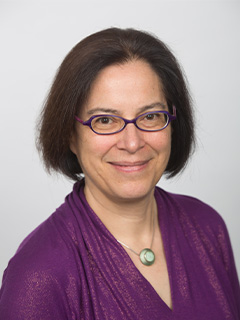 Senior Lecturer
Ileana Porras joined the University of Miami School of Law as Associate Dean for Academic Affairs in 2010, and served in that capacity until 2017. She now holds an appointment as Senior Lecturer and teaches Public International Law, Climate Change Law & Policy, and Property Law. Prior to joining the Law School Professor Porras was Visiting Professor at the Watson Institute of International Studies at Brown University and Director of the Brown International Advanced Research Institutes (2008-2010). She has been Visiting Professor at the Sandra Day O'Connor College of Law at Arizona State University and at Boston College Law School. She was Professor of Law at the University of Utah from 1993-2001. She has also taught at the Universidad de la Paz, San José, Costa Rica, at the Erik Castrén Institute of International Law and Human Rights, University of Helsinki and has taught regularly at the Faculté de Droit, Université Paris V, France.
Professor Porras is a Member of the Academic Council, Institute for Global Law & Policy IGL&P, Harvard Law School and has served as Associate of the Foundation for International Environmental Law and Development, London, UK. She served as Costa Rican Delegate to UNCED 1992 and to the Intergovernmental Committee Negotiations on Climate Change. In that capacity, she was lead negotiator for the Rio Declaration on Environment and Development. Following law school, Professor Porras was an associate at Pillsbury Madison and Sutro in San Francisco, was awarded a Ford Foundation Fellowship in Public International Law at Harvard Law School, and was appointed a Senior Fellow in the Graduate Program at Harvard Law School.
Professor Porras has published widely on a variety of subjects of international law. Her present scholarship is organized around three primary themes: the function of the idea of the providential function of commerce in international law, sustainable development and the city, and religion and international law.
Her most recent publications include: The Doctrine of the Providential Function of Commerce in International Law: Idealizing Trade, chapter in Koskenniemi, Salmones-Garcia & Amoroso (eds) International Law and Religion, Oxford Univ. Press, (2017); Laudato Si,' Pope Francis' Call to Ecological Conversion: Responding to the Cry of the Earth and the Poor - Towards an Integral Ecology, AJIL Unbound (November 2015); Binge Development in the Age of Fear: Scarcity, Consumption, Inequality and the Environmental Crisis in International Law and Its Discontents: Responding to Global Crises edited by Barbara Stark, Cambridge University Press (2015); and Appropriating Nature: Commerce, Property and the Commodification of Nature in the Law of Nations, Leiden Journal of International Law 27(3) September 2014, 641-660.
Education
| | |
| --- | --- |
| 1989 | J.D. , Harvard Law School |
| | M.Phil. Criminology, Cambridge University |
| | B.A. , University of Leeds |