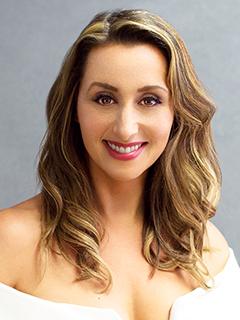 Raina Murnak
Asst. Professor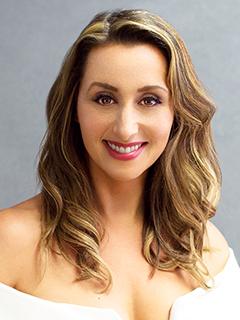 About Me
Quote
"My philosophy of teaching aims to free the artist from his or herself and from self-imposed limits in order to allow individuals to go beyond one's self. I am a believer in positive psychology and the importance of personal expression and truth in art."
Biography
Raina Murnak serves as the Director of the FROST Summer Institute of Contemporary Songwriting. She has been an active vocalist and performer for over 20 years.  She has been a university educator for the last 16 years, and has created such innovative programs as the Contemporary Music Theory program, the Solfege/Sight Singing program within FROST's renowned Experiential Music Curriculum, and the advanced theory, theater and songwriting programs at the FROST Young Musician's Summer Camp.  She also remains active on FROST Online teaching courses in Undergraduate Music Theory Fundamentals and Graduate Peak Performance. 
As a multi-talented artist well versed in not only music, but also in dance and the visual arts, Professor Murnak has created hundreds of songwriting and theater productions she has directed for her students, while garnering close to 100,000 video views.  As a performer, she has starred on stage and screen as a lead vocalist, background vocalist and musical director for numerous artists. 
After pursuing a musical path as an avant garde classical vocalist, Professor Murnak is now widely as a regarded contemporary vocalist and songwriter. She has an impressive command of multiple vocal techniques and styles, and she oversees a large private studio where she teaches students who use singing as therapy, as well as those who tour and compete in televised music competitions.
Dr Murnak holds both a BM and MA degree in Vocal Performance and Composition from the State University of New York at Stony Brook and a DMA in Music Theory and Composition and Vocal Pedagogy from the University of Miami.
Honors & Acknowledgements
Professional Experience

Career Highlights
Over 20 years of experience as a vocal performer in live concerts, television, stage productions, music videos, lead and backup singing, studio recording and songwriting.
Co-Designer of the FROST Method EMC with Dean Shelly Berg and Dr. Juan Chattah
Director of the UM Young Musician's Camp Songwriting and Music Theory programs
Brought the FROST Contemporary Choir to Okeechobee Festival to sing at the Pow Wow with music legend Michael McDonald
Performed on Comcast special with singer/songwriter Bob Pressner
Performed on Telemundo with Latin star Ana Cristina
Performed the National Anthem during CNN's Republican Convention broadcast
National composition judge for Young Arts
Private vocal studio for the last 16 years
Recording, producing and releasing Famous with The Pure Pinks
Composed several commissioned pieces including Le Mystere D'Attraction for award winning pianist Avguste Antonov
Presented at APME, Are You Experienced? 
Recordings
"Famous" by the Pure Pinks
"The Dawn of Us" by Raina
"Pretty Machines" by Raina