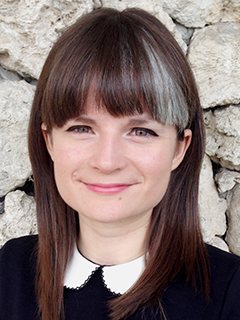 Gemma Henderson
Sr. Instructional Designer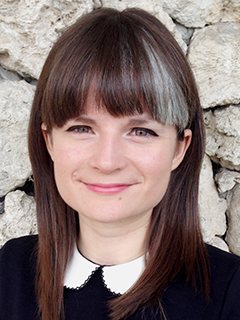 Gemma Henderson is a Senior Instructional Designer in the Learning Innovation and Faculty Engagement team at the University of Miami. Gemma partners and consults with faculty, academic units and other university stakeholders across the University focusing on curriculum development and digital pedagogies. She supervises undergraduate student assistants, contributes to the management of the Faculty Showcase (UM's annual teaching and learning conference), and leads the graphic design and communications for the team.
Gemma engages in educational initiatives to enrich undergraduate and graduate courses on behalf of Academic Technologies, through faculty learning communities, faculty development workshops, and educational scholarship. Upon joining the University, Gemma co-designed workshops, courses and resources as part of the Narrative Techniques project funded by the Knight Foundation. Gemma has since designed and facilitated three faculty learning communities focused on 3D technologies (printing, scanning, visualization) within the undergraduate curricula, including the latest on Augmented Reality and Spatial Computing. Gemma recently served as a team member in a collaborative research project, funded by the National Science Foundation, with faculty at the University of Texas El Paso, University of Miami, and Florida International University focused on undergraduate engineering education at Hispanic Serving Institutions.
Prior to joining the University of Miami, Gemma worked in instructional design and educational development for BARBRI Professional Associations, Miami Dade College, and St Mary's University. Gemma has an MSc in Digital Education with Distinction from the University of Edinburgh and holds a Bachelor of Arts with Honours in English and American Literature from the University of Kent, Canterbury. Gemma serves as a founding member of the UM Makerspaces Working Group, connecting representatives of fabrication and research labs across the University of Miami. Gemma is also a member of the Professional and Organizational Development (POD) Network, EDUCAUSE Learning Initiative, American Society of Engineering Education and Online Learning Consortium.