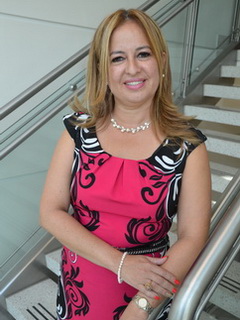 Giovanna Cecilia De Oliveira
Associate Professor of Clinical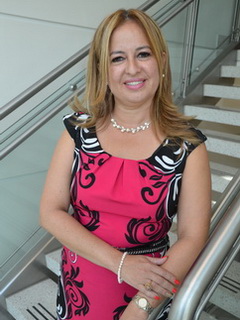 Credentials:
PhD, MSN, ARNP, ANP-C, PMHNP-BC
Profile:
Fields of Interest: Health Disparities; HIV prevention; Substance Use and Mental Health; Workplace Violence; Health Promotion; Pain Management

Dr. Giovanna Cecilia De Oliveira is a Clinical Associate Professor and nurse researcher. Dr. De Oliveira is an advanced practice nurse, with certifications in Adult Primary Care and Psychiatric Mental Health. She obtained a PhD in Nursing Science from the University of Miami in 2015.

The primary aim of Dr. De Oliveira's scholarship is to advance the science of health disparities research in the areas of physical and mental health by developing innovative methodologies for the assessment of depression among minorities, addressing the psychosocial impact of chronic illnesses among minorities, and promoting HIV prevention. Dr. De Oliveira's overall goals are 1) to decrease health disparities and to apply interventions that promote the well-being of minority groups in the US; 2) to educate and mentor the next generation of nurse clinicians with innovative pedagogical methodologies; and 3) to serve the UM and community through leadership roles as well as through clinical work as an advanced practice nurse.

Dr. De Oliveira is an alumna of the Minority Fellowship Program from SAMHSA/ANA. She currently mentors SAMHSA/ANA fellows, providing guidance on scholarly projects. This work has led to national recognition as a mentor; in 2020, she was the first recipient of SAMHSA's Freida H. Outlaw MFP/ANA Excellence in Mentoring Award, which recognizes a "model" mentor/mentee relationship. Dr. De Oliveira teaches in the undergraduate and graduate nursing programs at the SONHS. Dr. De Oliveira integrates her 24 years of clinical practice with her research experience to deliver content in lectures and clinical settings with a focus on health assessment, medical-surgical nursing, pharmacology, psychiatric nursing, and nursing research.