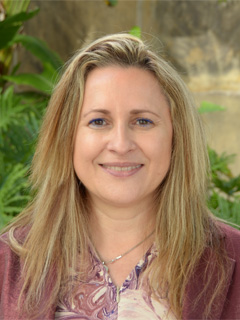 Greta Mitzova-Vladinov
Associate Professor of Clinical
Interim Director, Nurse Anesthesia Program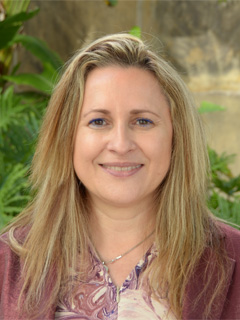 Credentials:
DNP, CRNA, CHSE, APRN
Profile:
Fields of Interest: Simulation-Based Education; Clinical Anesthesia; Cardiothoracic Anesthesia

Dr. Mitzova-Vladinov is a nurse anesthesia educator and a practicing nurse anesthetist.

She is an innovator and a leader in Virtual Reality anesthesia simulation, recognized nationally as an expert in simulation-based education. She has completed the Harvard-based Center for Medical Simulation instructor course and is a certified healthcare simulation educator (CHSE). She has numerous peer-reviewed publications and presentations at international and national conferences in the field of clinical anesthesia, education, and simulation. Dr. Mitzova-Vladinov is one of the founders of the Simulation Subcommittee of the American Association of Nurse Anesthesiologists' (AANA) and was appointed as chair of the committee for FY 2022. She was elected Vice-Chair for the Section of Anesthesia in the Society for Simulation in Healthcare (SSH) for FY 2022-2024.

Dr. Mitzova-Vladinov's latest academic interests have evolved in the area of Extended Reality for simulation (XR/VR/MR). She was a recipient of the University of Miami Provost Award in 2020 for her project "Escape OR" using Magic Leap headsets. The application was licensed and became the first innovation from the SONHS currently under commercial development, further establishing her role as a pioneer in VR simulation for anesthesia education. She is a member of the University of Miami XR Initiative Advisory Board.

Dr. Mitzova-Vladinov teaches mainly courses in anesthesia sciences, cardiothoracic anesthesia, healthcare technology and is a doctoral scholarly project advisor. Her students present their work on national and state level conferences, have won national scholarly contests, and have been recipients of grants.