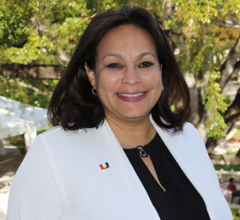 Gisela P Vega
Director, Programs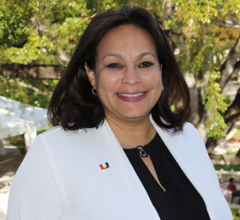 About Me
Dr. Vega comes to UM with over 25 years of higher education experience.  She has presented at national and international conferences, countless workshops, and is passionate about diversity education, social justice, and addressing issues of access and choice in higher education. Providing students with intentional and personalized attention is at the heart of her 25+ years of service in Higher Education.  

She has work at the University of Illinois at Chicago, the Institute for Shipboard Education with Semester at Sea, Northeastern University in Boston, and most recently Florida International University. She has experiences in housing and residential life, multicultural affairs, academic affairs, teaching, advisement, and recruitment.  She served as the inaugural full-time professional staff member at Florida International University in 2012 developing the the LGBTQA Initiatives program.  This was the first program of its kind ever established in a south Florida College or University.   
Dr. Vega is passionate about learning and teach and has served as a faculty member for the Women's and Gender Studies center at FIU.  During her time with Women's and Gender Studies she assisted in the establishment of the Queer Studies certificate program.  Her dissertation focused on, "Latin Lesbian Students: Understanding  their Experiences and Perceived Sexual Identity Development at a Hispanic- Serving Institution", and her research agenda includes: gender and sexuality issues, global human rights and social justice issues, and sexual minorities in higher education.   

She is also an engaged civic leader in her community. She is currently a Board Member for the Aqua Foundation for Women, a Board of Trustee member for The Point Foundation, and a member of the Miami Gay and Lesbian Chamber of Commerce.  She also serves on the board of her beloved church, Coral Gable Congregational UCC. Dr. Vega is originally from Chicago and currently lives in Miami with her family.  
Dr. Gisela P. Vega holds an Ed.D. in Higher Education Leadership from Florida International University, M.Ed. in Instructional Leadership, a B.F.A. in Art Education, and a B.F.A. in Graphic Design from the University of Illinois at Chicago.   
Education
| | |
| --- | --- |
| | Ed.D Higher Education, Florida International University |
| | M.Ed. Instructional Leadership, University of Illinois at Chicago |
| | B.F.A. Graphic Design, University of Illinois at Chicago |
| | B.F.A. Art Education, University of Illinois at Chicago |