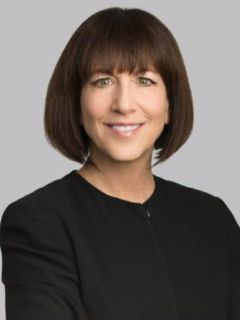 Ivy Kagan Bierman
Lecturer
Director of the Entertainment Track, Graduate Program in Entertainment, Arts and Sports Law; and Adjunct Faculty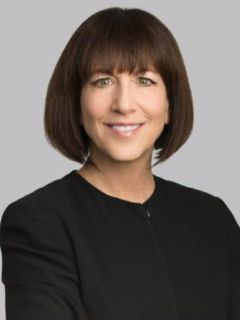 Ivy Kagan Bierman is a partner at Loeb & Loeb LLP in Los Angeles and Director of the Entertainment Law Track in Miami Law's Graduate Program in Entertainment, Arts and Sports Law. Her practice includes the representation of entertainment and related companies in labor, production, distribution, technology and other business matters. She handles both transactional and litigation matters for clients.
Ms. Bierman is one of a select few of Entertainment Industry labor lawyers looked to by film and television production companies, cable networks, distribution companies, film finance companies, Internet and mobile companies, national advertisers and advertising agencies for representation in guild and union matters. She regularly counsels entertainment and advertising companies with respect to the SAG-AFTRA, DGA, WGA, AFM, Teamsters and IATSE agreements. She also negotiates separate agreements and waivers with the guilds and unions for entertainment and advertising clients. She was one of the first attorneys to negotiate interactive and multi-media agreements with the SAG, WGA and DGA.
Ms. Bierman strategizes with film and television production, distribution and finance companies with respect to the WGA, SAG-AFTRA and DGA negotiations and potential strikes. She advises national advertisers and advertising agencies with respect to the SAG-AFTRA Commercials Contract negotiations and potential strikes. She also regularly protects film and television production companies during guild and union organizing campaigns and advises them with respect to their obligations and rights during picketing and strikes. She currently advises clients with respect to the guilds' and unions' evolving positions regarding reality television, brand integration and the development and exhibition of content over the Internet and mobile devices.
Ms. Bierman also regularly provides sexual harassment, discrimination and non-fraternization training tailored to Entertainment Industry companies with "edgy" programming content. She handles investigations of sexual harassment claims and violations of non-fraternization policies in connection with high profile television series and works closely with television network attorneys to resolve such claims.
Her litigation practice is also focused on the Entertainment Industry. She has represented several television production companies and payroll companies in a series of Entertainment Industry-wide wage and hour class action lawsuits which were settled favorably for the firm's clients. Ms. Bierman also regularly defends entertainment companies and payroll companies against wage and hour claims before the Division of Labor Standards Enforcement. She also represents entertainment companies in investigations by the Labor Commissioner's Bureau of Field Enforcement and the Equal Employment Opportunity Commission and defends them against citations arising out of such investigations. Ms. Bierman also defends clients against guild and union grievances and arbitration claims and unfair labor practice charges before the National Labor Relations Board.
In addition, Ms. Bierman represented Panavision International, L.P., in its preeminent lawsuit against a cyber-squatter before the District Court and the Ninth Circuit Court of Appeal. She currently represents the largest independent television production company in the world and one of the largest payroll service companies in the Entertainment Industry.
Education
| | |
| --- | --- |
| 1984 | J.D. , Northwestern University School of Law |
| 1980 | B.A. , Duke University |