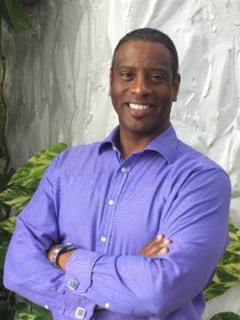 Joseph West
Voluntary Assistant Professor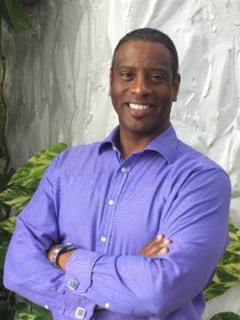 Joseph F. West, Sc.M., Sc.D., is a Voluntary Assistant Professor at the University of Miami Miller School of Medicine's Department of Public Health Sciences and a Senior Research Consultant for the Florida Institute for Health Innovation. 
Dr. West has an extensive background and expertise in epidemiology, population health, and data analytics, specifically spearheading work impacting health equity and the elimination of health disparities. As a result, he is a widely sought-after expert by local, state, and federal policymakers, as well as by leading academic institutions, associations, community-based organizations, community health centers, and private industry. Before joining the Miller School of Medicine, Dr. West was a Founding Member and Chief Population Health Officer for NextLevel Health Illinois, which is a Medicaid Health Maintenance Organization (HMO) that serves more than 55,000 eligible members in Cook County, Illinois with premium revenue reaching over $250 million. He has also served as Co-Chair for Illinois' 1115 Waiver Governor's Office of Health Innovation and Transformation (GOHIT) Provider Integration Initiative, as well as held academic and research appointments at Northwestern Feinberg School of Medicine, University of Wisconsin School of Medicine and Public Health, Governors State University, and University of Chicago Chapin Hall Center for Children.
Dr. West was Senior Epidemiologist at Sinai Urban Health Institute for seven years, where his work focused on diabetes, smoking cessation, and community violence. He has served as a Trustee for the Michael Reese Health Trust and as a Board Member for Advocate Bethany Community Health Fund and United Way of Chicago. 
Dr. West is currently Principal Investigator of the Healthy Adaptive Behaviors and Intervention on Trauma – Response and Care (HABIT - RC) Epidemiologic Study, which is funded by the Centers for Medicare & Medicaid Services (CMS). He is also Principal Investigator of the Chicago FQHC Population Health Collaborative and co-Investigator on research for climate and health equity and healthy communities in Miami-Dade. He has secured over $7 million in federal support from the NIH, CDC, HRSA, and CMS, as well as private funding. Dr. West has published nearly 50 articles in business and academia, co-authored book chapters in research methodology, and has received several public health awards including the Albert Schweitzer "Reverence for Life" (Harvard), Chicago Defender Man of Excellence, Hildrus Augustus Poindexter Award (APHA) and Delta Omega Public Health Leadership Award. 
Dr. West graduated from the Harvard T.H. Chan School of Public Health with a Master of Science and Doctor of Science, Social and Behavioral Sciences, and from the University of Illinois at Urbana-Champaign with a Bachelor of Science in Sociology.