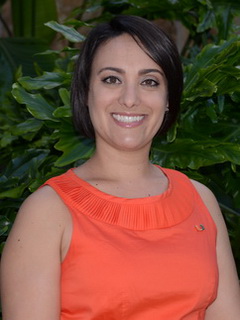 Karina Gattamorta
Research Assoc. Professor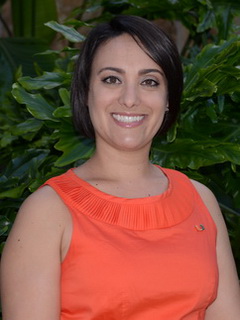 Credentials:
PhD, EdS
Profile:
Field of Interest: Intersections of Race/Ethnicity and Sexuality/Gender; LGBTQ Youth and Families; Testing and Measurement

Dr. Gattamorta earned her PhD in Educational Research, Measurement, and Evaluation in 2009 from The School of Education and Human Development at UM. Here, she developed her expertise in test development and psychometrics that she has applied to assess bias and examine the validity of measures across diverse populations. She also has statistical expertise in various basic and intermediate statistical methods including but not limited to descriptive statistics and data visualization, group comparisons, bivariate correlations, longitudinal analyses, linear, non-linear, and logistic models. Dr. Gattamorta also earned an EdS in School Psychology in 2005 from Florida International University where she developed skills in conducting bilingual psychoeducational evaluations and counseling.

Her current work focuses on the intersection of race/ethnicity and sexuality/gender. Most of her work has been related to diverse LGBTQ youth and their families. She aims to continue working with diverse sexual and gender minority youth and families to help increase acceptance and reduce rejection that is linked to disparities in mental and behavioral health among this population.

Dr. Gattamorta's teaching focuses on research methods, statistics, and measurement. She also provides methodological and statistical expertise to various studies evaluating nursing education and clinical practices, health disparities research, and measures development. Dr. Gattamorta is also involved in mentoring underrepresented and minority students through her role as the Program Director for the Minority Health Research Training (MHRT) program at the School of Nursing and Health Studies and through mentoring programs for first-generation and LGBTQ students at the University of Miami.