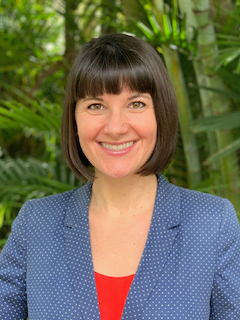 Kiara R Timpano, Ph.D.
Assoc. Professor
Director, Adult Division, Department of Psychology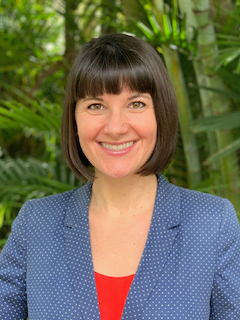 Dr. Kiara Timpano is the Director of the Program for Anxiety, Stress, and OCD (PASO), and an Associate Professor in the Department of Psychology at the University of Miami. Her research interests include understanding risk and vulnerability factors that play a role in the etiology, comorbidity, and maintenance of anxiety and obsessive-compulsive spectrum disorders. Dr. Timpano oversees the PASO research team on a number of active research studies, including ongoing studies focused on the etiology of Hoarding Disorder, the maintenance of OCD, and vulnerability to anxiety disorders. In addition to considering cognitive, emotional, and social risk factors for symptom development, her research also considers vulnerability factors from a transdiagnostic perspective, including distress tolerance, anxiety sensitivity, and repetitive negative thinking.
Dr. Timpano is an active participant in conferences and collaborative scholarship at the national and international level. She has authored more than 96 scientific papers, with an h-factor of 38, and her work has been funded by the National Institute of Mental Health, the International OCD Foundation, and the Hurricane Resilience Research Institute. She is a member on the Scientific and Clinical Advisory Board of the International Obsessive Compulsive Disorder Foundation (IOCDF). Close collaborators at UM include Drs. Aaron Heller, Chuck Carver, and Maria Llabre.
Education
| | |
| --- | --- |
| 2009 | Ph.D. Clinical Psychology Florida State University |
| 2008 | Clinical Internship Cognitive Behavioral Therapy Track Massachusetts General Hospital / Harvard Medical School |
| 2002 | B.S. Biochemistry Whitworth University, Spokane WA |
Professional Experience
| | |
| --- | --- |
| 2017 - | Assistant Chair, Department of Psychology, University of Miami |
| 2016 - | Associate Professor of Psychology, University of Miami |
| 2010 - 2016 | Assistant Professor of Psychology, University of Miami |
Honors & Acknowledgements
2017 - 2018    Program Chair, National Convention 2018, Association of Behavioral and Cognitive Therapy
2015 Award for Excellence in Graduate Teaching, Department of Psychology, University of Miami
2014 Career Development Leadership Award, Anxiety & Depression Association of America
2009 Young Investigator Award, Anxiety & Depression Association of America
LIST OF SPECIALTIES: Anxiety and related disorders | OCD | Hoarding Disorder | Transdiagnostic risk factors | Experimental psychopathology
Publications
Heller, A.S., *Ezie, C., Otto, A.R., & Timpano, K.R. "Model-Based Learning and Individual Differences in Depression: The Moderating Role of Increased Negative Affect." Behaviour Research and Therapy (In Press).
Timpano, K.R., Muroff, J., & Steketee, G. "A Review of the Diagnosis and Management of Hoarding Disorder" Current Treatment Options in Psychiatry 3, 394-410 (2016).