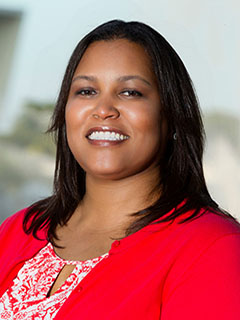 Kysha Harriell, Ph.D.
Professor of Clinical
Executive Director-Office of Academic Enhancement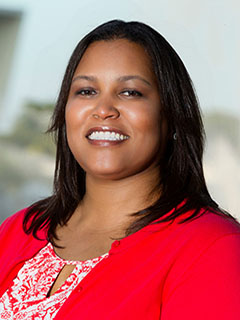 About Dr. Harriell
Dr. Kysha Harriell is the Executive Director of the Office of Academic Enhancement and a Clinical Professor in the Department of Kinesiology & Sport Sciences in the School of Education and Human Development. In addition, Dr. Harriell is currently the Chair of the Residential Faculty Program and Senior Residential Faculty in Mahoney Residential College.

Before joining the Department of Kinesiology & Sports Sciences, Dr. Harriell worked in the University of Miami's Athletic Department from 1997-2005 as an Assistant Athletic Trainer with the University of Miami's football, basketball, track & field, soccer, and tennis teams.

Dr. Harriell is a first-generation college graduate. She received her Bachelor's degree in AT from the University of Pittsburgh. She received her Master's degrees in Sports Medicine, and Sports Administration for the University of Miami, as well as her Ph.D. in Exercise Physiology. Dr. Harriell is involved in numerous research projects related to women's health, cultural competency, complementary medicine, and health and medical conditions that affect ethnically diverse individuals. She is also the National Committee Chair of the Ethnic Diversity Advisory Committee of the National Athletic Trainers' Association.