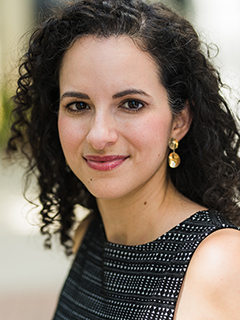 Marysol Quevedo
Asst. Professor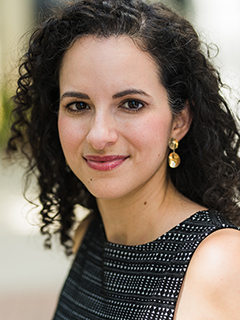 Quote
"In the classroom, my goal is for students to gain a broader and deeper understanding not only of the musical styles and techniques used by performers and composers, but how these musical traits intertwine with issues of identity, politics, gender, race, and technology. In other words, I ask students to examine music within the cultural context that it is produced and consumed and how those factors affect the ways in which they engage with music."
Biography
Marysol Quevedo, a native of San Juan, Puerto Rico, is Assistant Professor of Musicology at the Frost School of Music at the University of Miami. She received her Ph.D. in musicology with a minor in ethnomusicology from Indiana University. Her research interests include art music in Cuba after the 1959 Revolution and more broadly the relationship between music composition and performance, national identity, and politics in Latin American music scenes. Quevedo's chapter, "Experimental Music and the Avant-Garde in Post-1959 Cuba: Revolutionary Music for the Revolution," will appear in the forthcoming collection of essays Experimentalism in Practice: Perspectives from Latin America from Oxford University Press. She has written several entries for the second edition of the Dictionary of American Music and is a contributor to Oxford Annotated Bibliographies. Prior to moving to Frost School of Music, Quevedo served as Program Specialist for the Society of Ethnomusicology.
Quevedo spent three months in the fall of 2012 at the Cuban Heritage Collection at the University of Miami, thanks to a generous dissertation research fellowship provided by the CHC. To learn more about this experience feel free to read Quevedo's Fellowship Report or watch Quevedo's exit interview video.
Quevedo has presented at the national meetings of the American Musicological Society, the Society for Ethnomusicology, the Sociedad Chilena de Musicologia, the Canadian Association of Latin American and Caribbean Studies, Florida International University's Cuban Research Institute's Cuban Studies conferences, and the University of Miami's Cuban Heritage Collection's New Directions in Cuban Studies conferences, among others. She is also an active member of the Latin American and Caribbean Music Section of the Society for Ethnomusicology and the Cold War and Music Study Group of the American Musicological Society.
Honors & Acknowledgements
Professional Experience