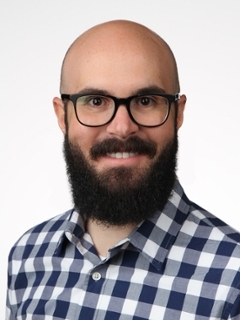 Matthew Acevedo
Executive Director, Information Technology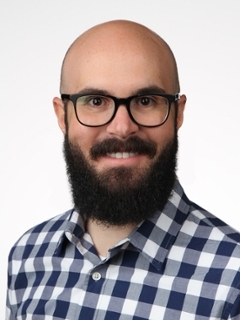 Matt Acevedo is the Director of Learning Innovation and Faculty Engagement at the University of Miami, where he leads a team of instructional designers who partner with faculty to enhance their teaching through meaningful, student-centered pedagogies and technologies across instructional modalities. Learning Innovation and Faculty Engagement, part of UM Academic Technologies, conducts one-on-one and small group consultations and workshops with faculty and other university stakeholders; executes the university's Faculty Learning Community program; and hosts the Faculty Showcase, UM's annual teaching conference.
In his role at UM, Matt designed and facilitated the faculty development program on Learning Through Discussion and Dialogue in support of UM's Quality Enhancement Plan; is an ex-officio member of the University of Miami Libraries and Lowe Art Museum Andrew W. Mellon CREATE Grants Program committee; and has served as a founding co-organizer of the Miami Teaching, Learning, and Technology Collective, a consortium of faculty development and educational technology professionals from the University of Miami, Florida International University, and Miami Dade College. Matt is also a Faculty Fellow in the Honors College at FIU, where he teaches Urban Inequality and HBO's The Wire, a two-semester seminar on issues relating to race and class, criminality and policing, neoliberalism, education, and the media, using The Wire as a source text.
Matt holds a Ph.D. in Higher Education from Florida International University, where his dissertation research explored how faculty members navigate and maneuver quality assurance audits for distance learning courses. Matt also holds a Bachelor of Fine Arts in Film, a Master of Arts in Instructional Design and Technology, and a Graduate Certificate in Instructional Design for Simulations, all from the University of Central Florida.
Prior to working at the University of Miami, Matt was the Instructional Design Manager at Florida International University, where he oversaw the distance education instructional design teams and managed critical and high-visibility online learning initiatives. He has had roles as an instructional designer, educational technology consultant, and classroom teacher. Matt's professional interests and research areas include educational development, instructional design and technology, qualitative research and scholarship of teaching and learning, neoliberalism in higher education, and critical pedagogy.