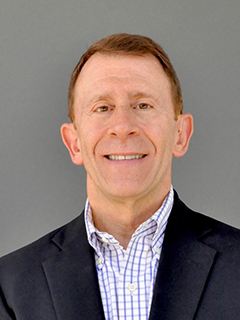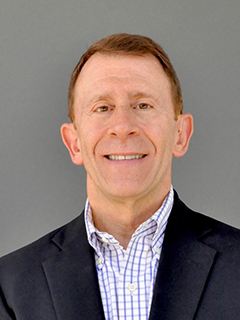 About Me
Mark Troen teaches graduate-level real estate development, economics, and market analysis in the Masters of Real Estate Development + Urbanism (MRED+U) program of the University of Miami School of Architecture. He also co-teaches studios in the Master of Urban Design (MUD), Master of Construction Management (MCM) and Master of Architecture (MArch) programs.  He is the lead faculty advisor for the University of Miami Real Estate Research Initiative, which is now in its third year and presents the survey results at the annual University of Miami Real Estate Impact Conference.

In addition to lecturing at the University of Miami, he is Senior Vice President of Brookwood Group, manages the firm's operations in Florida, and brings a broad investment perspective to its development projects and real estate advisory services practice nationwide.

He has 30+ years of real estate experience, sourcing, negotiating, conceiving, analyzing, planning, entitling, developing, completing, and restructuring mixed-use, retail, office, industrial, and residential projects in the US and abroad, ranging in size from $5 Million to $1 Billion and up to 1,000,000 square feet and 3,000 acres.

Mark has expertise in all aspects of real estate investment, development, and management, including acquisitions and dispositions; financings and re-financings; asset repositioning, workouts and restructurings; management, leasing, marketing and sales; and construction, redevelopment, and new development.

He currently focuses on specific asset and portfolio strategies for Brookwood Advisors and Brookwood Equities including identifying opportunistic situations; sourcing urban infill investments; and developing transit-oriented mixed-use projects.

Mark began his career at Security Pacific Realty Advisory Services where he created innovative financial and transaction strategies for troubled assets and opportunistic situations while directing multi-disciplinary teams in land development and building projects nationwide.

Subsequently, he joined HSBC USA where he successfully acquired and disposed of foreclosed assets throughout the Northeastern, Mid-Atlantic and Southeastern United States. He maximized returns and created profits on a $1 Billion portfolio far above and beyond book value recovery.

At The Weitzman Group, he created the Development Advisory Services practice for mixed-use, commercial, residential, and land properties. In the process, he transformed and rebranded a highly regarded real estate feasibility firm into a comprehensive real estate services provider.

As Chief Development Officer at Monday Properties, he developed new properties; redeveloped existing assets; marketed fee-generating services; revitalized a troubled loft conversion; planned signature developments; and sourced new acquisitions for a 7M square foot New York and Washington DC, office, residential, and mixed-use portfolio.

Mark was a co-founder of Racebrook Capital Advisors where he specialized in the acquisition of opportunistic real estate assets, non-performing/sub-performing loans, and distressed properties.

He recently served as the Chief Operating Officer of Sheldon Good & Company where he reinvigorated a 45-year old nationwide real estate auction services firm, conducted over 100 auctions, and achieved $400 Million in closed real estate sales.

Mark is active with the Urban Land Institute (ULI); Chair Emeritus of the Urban Development Mixed-Use Council Gold; current member of the UDMUC Bronze Council; and has served on ULI Advisory Services Panels in Charlotte, Chicago, Detroit, Raleigh-Durham, and Washington DC.  He is a Fellow of the Royal Institution of Chartered Surveyors (FRICS). He has served on Counselor of Real Estate (CRE) Consulting Corps Panels in Fresno, CA (co-chair); Seattle; Boston; and Las Cruces, NM. He is a member of the American Institute of Architects (AIA). Mark is a licensed real estate broker in Florida, Connecticut, New York, North Carolina, Maryland, and Missouri.