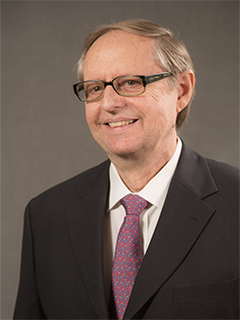 Oscar A. Machado
Lecturer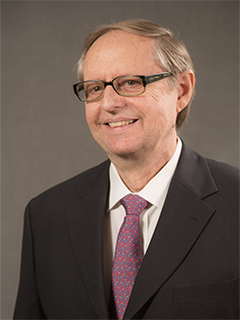 As Lecturer of Architecture at the University of Miami School of Architecture, where he received a Bachelor of Architecture and a Master of Architecture, Oscar Machado has shared at his alma mater, uninterruptedly since 2000, his appreciable skills in the specialized fields of architecture and urban design. From 28 years of professional practice and a background in architecture, art, art history and philosophy of art, his areas of expertise range from Architectural Design and Drawing, Urban Design, Urban Design of New Urbanism, Architectural Theory, Rome Program and Travel Programs. A central theme of his teaching philosophy is to understand architecture in proportionality to principles that represent its purpose: to serve the public.
At the University of Miami from 2009-2016, Mr. Machado coordinated new curricula for the undergraduate, freshman and sophomore Architecture Design and Drawing studios. Under his direction, the students were taught traditional architecture parallel to traditional urban design. In keeping with the School's mission of designing sustainably and resiliently, the aim was to prepare students in engaging with the discipline of architecture and its related fields towards providing a service to municipalities, neighborhood associations and county officials; and as importantly, keeping up with architectural drawing traditions and up-to-date technologies. This work corresponds with the University of Miami's mission of teaching, service and research.
In architectural practice, Mr. Machado has worked on a diversity of architectural projects from residential additions, new homes, housing developments and civic complexes—including acting Town Architect for a new development, Amelia Park, Amelia Island, FL. He has managed all phases of architectural projects from client contact and contract negotiations to permitting and construction administration. In urban projects, similarly, his role as project manager included schematic design, design development and project administration towards implementation. For the City of Miami, FL, he presented urban projects to the Planning Board, Home Owners Associations and City Commissions that were implemented into its Zoning Code. Specializing in building and zoning codes, construction documents and construction administration is a portion of his areas of professional expertise.
As project manager of architectural projects, he won several  AIA Award of Excellence for the firms he worked with, ranging from public to private buildings such as the Civic Center of Florida City, FL, Misión San Juan Bautista, Catholic Church, Miami, FL, Saint. Hugh Oaks Housing Development: 26 homes for the City of Miami, FL. In 2000 he founded a design firm specialization on urban, architectural, and interior design, recognized with a Charter Award from the Congress of the New Urbanism (CNU) for the design of a new neighborhood in Managua, Nicaragua. He has served as a consultant to the national and international firm of Hellmuth Obata + Kassabaum (HOK) Planning Group, municipalities, institutions and housing developers. CNU Charter Awards were presented to urban projects he worked on in affiliation with HOK 2005 and M & P Architects and Urbanist. He received an honorable mention from the CNU for advising thesis student Jared D. Sedam, Charter Award.
Mr. Machado has participated in numerous workshops across the globe promoting principles that guide public policy, housing development practice, urban planning and architectural design, He is currently teaching Architecture Design and Architecture Drawing to upper-level and freshman students, respectively.