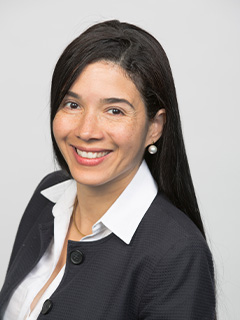 Paula C Arias
Lecturer in Law
Director, International Moot Court Program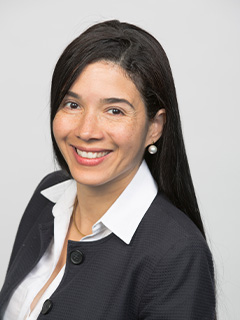 Paula Arias, director of the International Moot Court Program and lecturer in law, was born and raised in Medellin, Colombia. Arias graduated from the Universidad Pontificia Bolivariana in Colombia in 2003, where she obtained a Juris Doctor equivalent degree. Her graduation thesis was entitled "Ineffectiveness of the principle of distinction in a war of guerrillas" based on her experiences as a volunteer with the International Committee of the Red Cross in Colombia.
During her professional career, Arias focused on Colombian Civil Procedure, and practiced law in different areas such as banking law, property law, labor law, construction law, and civil rights violations.
She started at Miami Law in 2007 as a student in the Comparative LL.M. program, transferred to the J.D. program, and graduated on 2009. During the academic year of 2009 to 2010, Arias joined the school as Visiting Assistant Professor and taught Dispute Resolution in Latin America in the fall and Human Rights in Times of War in the spring. Arias, currently teaches a workshop on international litigation and arbitration skills, and continues teaching Dispute Resolution in Latin America.
Area of Expertise