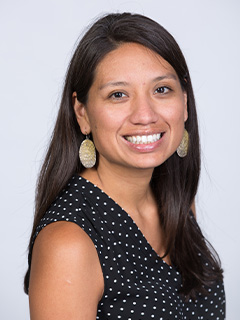 R. Denisse Cordova Montes
Lecturer in Law
Acting Associate Director, Human Rights Clinic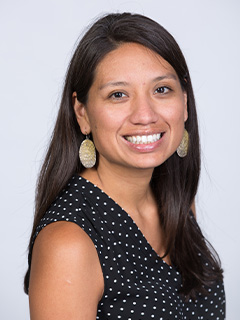 Denisse Córdova Montes is Acting Associate Director in the Human Rights Clinic at the University of Miami School of Law. From 2012 to 2018, Córdova Montes was based in Germany, where she coordinated the Gender and Women's Rights Program at FIAN International, an international human rights organization that promotes and defends the right to food. At FIAN, she oversaw human rights fact-finding and advocacy in Africa, Asia, and Latin America around rural, peasant, and Indigenous women's rights. She also supported social movements' lobbying with the United Nations in Geneva, New York, and Rome in cases concerning access to land, water, adequate nutrition, and decent working conditions as well as in global standard setting processes, particularly concerning rural women's right to food.

Córdova Montes received her B.A. from the University of Miami, M.P.H. from Boston University, and J.D. from the University of Pennsylvania. While at Penn Law, Córdova Montes conducted legal advocacy to advance health and human rights at the Joint United Nations Programme on HIV/AIDS (UNAIDS) in Geneva, Switzerland, supported the representation of asylum seekers and immigrant survivors of gender-based violence and wage theft in Pennsylvania and Florida, and supported efforts to halt the deportation of Haitian nationals to post-earthquake Haiti. Prior to her legal career, Córdova Montes conducted public health research and advocacy on access to sexual and reproductive health services for low-income and Latina women post-health care reform in Massachusetts.
Her work has appeared in various journals including the Business and Human Rights Journal, the Right to Food and Nutrition Watch, the Journal of Health Politics, Policy and Law, the American Journal of Public Health, Contraception, and Reproductive Health Matters. Córdova Montes also co-authored a chapter for the book Gender, Nutrition, and the Right to Adequate Food: Towards an Inclusive Human Rights Framework (Routledge, 2015).

She was born in Lima, and while she has lived in Peru, Germany, Switzerland, and Canada, she has spent the majority of her life in the U.S. and considers Florida her home.
Area of Expertise
Education
| | |
| --- | --- |
| 2012 | J.D. , University of Pennsylvania Law School |
| 2008 | M.P.H. , Boston University School of Public Health |
| 2004 | B.A. , University of Miami |