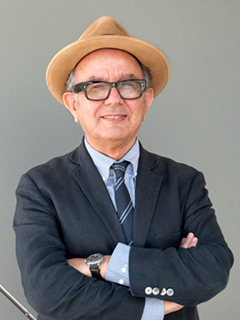 Roberto M Behar
Professor Prof. Practice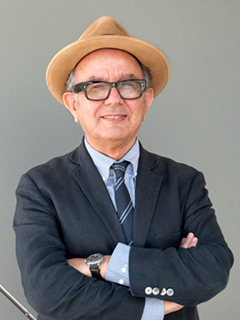 Roberto Behar's multidisciplinary practice weaves together visual arts, exhibition, design, architecture and urban design. Celebrated, as one critic put it" as architects of hope" his work propose encounters of stories and spaces, which alternate between the private and the public, the intimate and the monumental, the quotidian and the fantastic suggesting always "imaginary solutions" for a better world.
The work of Roberto has been published in over 200 publications worldwide, including Casabella, Lotus International, Abitare and Area of Milan, Wallpaper and Blueprint of London; Elle of Paris; Summa, Barzon and La Nacion de Buenos Aires; Faces of Geneva; Metropolis, Art in America, Art Nexus, Art News and the New York Times in the USA.
Roberto has lectured in over 50 occasions in the United States, Europe, Israel and South America and his work has been presented in galleries and Museums in America and abroad. Exhibitions venues include solo exhibitions at the Museum of Contemporary Are in Denver, the Miami Art Museum and the Museum of contemporary Art at the Madison and the group shows at The palm Beach Institute of Contemporary Art, the Neuberger Museum of Art in Purchase, the Centre International pour la Ville, I'Architecture, et le Paysage (CIVA) in Brussels and the Institute Francais d' Architecture in Paris.
Roberto has been a Visiting Artist in the Getty Research Center in Los Angeles and received a Visiting Artist Fellowship from the American Academy in Rome. He has been a Visiting Professor at Harvard University, Cornell University and the University of Maryland and is currently an Associate Professor in Practice at the School of Architecture of the University of Miami. He is the editor of The Architecture of Politics 1910-1940 and in 1966 he published Coral Gables: An American Garden City. And, together with Rosario Marquardt, he published Here Comes the Sun and The Peace Project. As Director of the Architectural Club of Miami and the Cultural Director of the Centro de Arquitectos de Rosario, Roberto Behar has curated over 150 events including lectures, symposia, exhibitions and conferences.