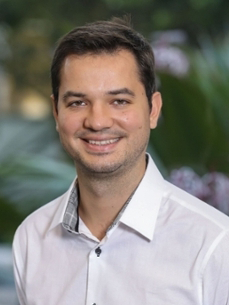 Roman Chychyla
Asst. Professor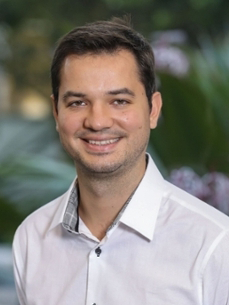 Education
| | |
| --- | --- |
| 2014 | Ph.D. Accounting Rutgers University |
| 2009 | M.S. Statistics (with honors) Ivan Franko National University, Lviv, Lviv, Ukraine |
| 2008 | B.S. Mathematics (with honors) Ivan Franko National University, Lviv, Lviv, Ukraine |
LIST OF SPECIALTIES: Financial accounting
Professional Experience
| | |
| --- | --- |
| 2015 - | Assistant Professor, Accounting, Miami Herbert Business School |
| 2014 - 2015 | isiting Assistant Professor, Accounting, Miami Herbert Business School |
Honors & Acknowledgements
Recipient of Provost Research Award, 2016
Doctoral Consortium Fellow, American Accounting Association/Deloitte Foundation J. Michael Cook Doctoral Consortium, 2013
Recipient of Dissertation Fellowship, 2013
Winner of Dean's competition for summer Ph.D. research assistants, 2013
Recipient of Rutgers Business School Ph.D. Summer Research Scholarship, 2010
LIST OF SPECIALTIES: Content analysis; disclosure presentation; XBRL
Publications
With V. Anand, K. Bochkay, and A.Leone Using Python for Text Analysis in Accounting Research (Foundations and Trends in Accounting. forthcoming).
With K. Bochkay and D. Nanda Dynamics of CEO Disclosure Style (The Accounting Review. 2019).
With A. Leone and M. Minutti-Meza Complexity of Financial Reporting Standards and Accounting Expertise (Journal of Accounting and Economics. 2019).
with K. Bochkay, S. Sankaraguruswamy, and M. Willenborg Management Disclosures of Going-Concern Uncertainties: the Case of Initial Public Offerings (The Accounting Review . 2018).
With A. Kogan Using XBRL to Conduct A Large-Scale Study Of Discrepancies Between the Accounting Numbers in Compustat and SEC 10-K Filings (Journal of Information Systems. 2015).
With M. Cao and T. Stewart (Accounting Horizons. 2015).