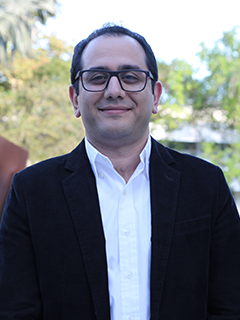 Ramin Moghaddass
Asst. Professor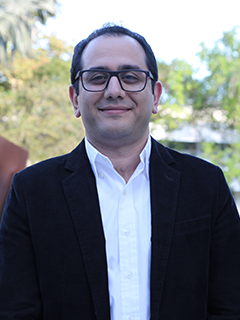 Ramin Moghaddass is an assistant professor in the College of Eningeering's Department of Industrial Engineering. Dr. 
Moghaddass studies complex, sensor-driven engineered systems.
He develops a new generation of flexible and large-scale models
for real-time system health monitoring inspired by dynamic
structures and networks. His research is applicable in a number
of engineering systems, including wind turbines, power systems
and other sensor- intensive engineering systems.
Education
| | |
| --- | --- |
| 2013 | Ph.D. Mechanical Engineering University of Alberta |
| 2008 | M.S. Industrial Engineering Sharif University of Technology |
| 2005 | B.S. Industrial Engineering Sharif University of Technology |
Professional Experience
| | |
| --- | --- |
| 2015 - | Assistant Professor, University of Miami |
| 2013 - 2015 | Research Scholar, Massachusetts Institute of Technology |
| 2013 - 2013 | Instructor, University of Alberta |
Research Interests
Data-Driven Decision Making under Uncertainty and Dynamic Environments, Survival Analysis and Condition Monitoring for Degrading Systems, Time-series (and longitudinal) Data Analysis, Predictive Analytics Using Large-Scale Data, Healthcare Analytics & Causal Inference, Applications: Energy Grid Condition Monitoring, Healthcare Management, and Maintenance Modeling and Optimization