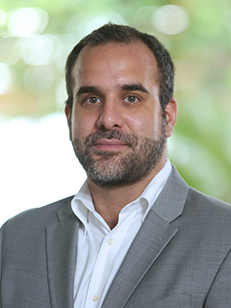 Stefanos Delikouras
Assoc. Professor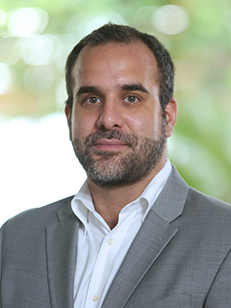 Education
| | |
| --- | --- |
| 2013 | Ph.D. Finance, University of Michigan, Ross School of Business |
| 2012 | M.S. Economics, University of Michigan, Department of Economics |
| 2005 | M.S. Financial Engineering, University of Michigan, College of Engineering |
| 2003 | B.B.A. Banking and Finance, University of Piraeus (Athens, Greece) |
Professional Experience
| | |
| --- | --- |
| 2020 - | Associate Professor, Finance, Miami Herbert Business School |
| 2013 - 2020 | Assistant Professor, Finance, Miami Herbert Business School |
| 2008 - 2013 | Instructor/Research Assistant, University of Michigan, Ross School of Business |
| 2003 - 2008 | Sales, NS Delikouras & Co (Volos, Greece) |
| 2006 - 2007 | First Sergeant, Telecoms Division, Greek Army, Marine Corps (Volos, Greece) |
| 2002 - 2002 | Junior Financial Analyst, M&A Department, Intracom Electronics Industry (Athens, Greece) |
Honors & Acknowledgements
EXCELLENCE IN TEACHING AWARD, MASTER IN INTERNATIONAL BUSINESS PROGRAM, MIAMI HERBERT BUSINESS SCHOOL, 2021
Excellence in Teaching Award, Accelerated MBA Program, Miami Herbert Business School, 2019
Emerging Scholar Award, Miami Herbert Business School, 2019
Flamholtz Award for Academic Excellence during Doctoral Studies, 2012
Rodkey Fellowship and Ross School of Business Scholarship, 2008 - 2012
Fulbright Scholarship, 2004
University of Michigan, College of Engineering Fellowship, 2004
Gerondelis Foundation Fellowship for Graduate Studies in the US, 2004
LIST OF SPECIALTIES: Asset pricing; behavioral finance; financial macroeconomics; household finance; and investor behavior
Publications
With R. Dittmar Do investment-based models explain equity returns? Evidence from Euler equations (Review of Financial Studies,. Accepted, presented at the New Methods for the Cross Section of Returns Conference at the University of Chicago).
With J. Addoum, G. Korniotis, and A. Kumar Income hedging, dynamic style preferences, and return predictability 2055 – 106 (74(4) Journal of Finance. Aug. 2019).
With J. Addoum and G. Korniotis Consumption-income sensitivity and portfolio choice 91-136 (9(1) Review of Asset Pricing Studies. June 2019).
With A. Kostakis A single-factor consumption-based asset pricing model (54(2) Journal of Financial and Quantitative Analysis. Apr. 2019).
Where's the kink? Disappointment events in consumption growth and equilibrium asset prices 2851 – 89 (30(8) Review of Financial Studies. Aug. 2017).
With S. Campbell, D. Jiang, and G. Korniotis The human capital that matters: Expected returns and high-income households 2523 (29(9) Review of Financial Studies. Sep. 2016).