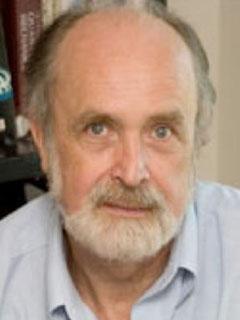 Stewart E. Barnes
Professor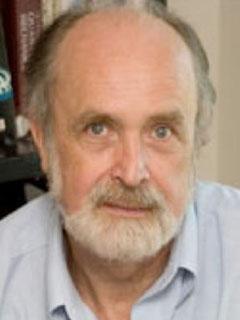 Electrons are responsible for electrical conduction in semi-conductors, metals and superconductors. Magnetism, in most materials, also reflects electrons. Research focusses on novel materials and devices which might have potential application in electronics. Particular attention is paid to nano-scale spin-electronic applications. This corresponds to very small systems which use the intrinsic angular momentum, rather than its charge, to create functional properties. Interest centres on fundamental magnetism problems exposed by the intense interest in applications. There is also current research into the theory of high temperature superconductivity.
Education
| | |
| --- | --- |
| | Ph.D. Physics University of California, Los Angeles |
| 1968 | B.Sc. Physics Imperial College, University of London |
Professional Experience
| | |
| --- | --- |
| 1977 - 1980 | Charg´e de Recherche, University of Geneva, Switzerland |
| 1975 - 1977 | Lecturer, Trinity College, University of Dublin, Ireland |
| 1974 - 1975 | Maıtre Assistant, University of Geneva, Switzerland |
| 1972 - 1974 | Research Fellow (with D. Thouless), University of Birmingham, England |
Honors & Acknowledgements
American Physical Society "Outstanding Referee" 2010
Conferences & Events
Josephson Type Oscillations in a Moving Charge Density Wave. |

Gordon Conference "Quantum Solids and Fluids", Brewster, N.H. August 1983.

ESR Spectroscopy in SNS Josephson Junctions. |

With K. D. Bures, K. Baberschke. Invited contribution to a discussion session at LT17, Karlsruthe
1984 (presented by K. D. Bures).

View More Conferences Participation |
Memberships
Coordinator of the Physics Graduate Program, 1980-1985.
Member of the University Fellowships Committee, 1980-1986, 1995-1998.
Chairman of the Parking Authority Committee, 1985-1986.
Graduate Faculty Representative on the University Faculty Senate, 1985-1987
Four times chairman of Department search committees.
Member of Consultative Committee for Dean of Arts and Sciences, 2001
Member of College of Art and Sciences, academic standards committee, 2005-2007
Art and Science Physics Representative on the University Faculty Senate, 2006-2009
Research Council - current
Publications
S. E. Barnes, J. Dupraz and R. Orbach "Hyperfine Splitting in a Metal of Localized Moment." J. Appl. Phys. 421959 (S. E. Barnes. 1971).
S. E. Barnes "Generalization of the Drone Fermion Method" J. Phys. C5L178 (1972).