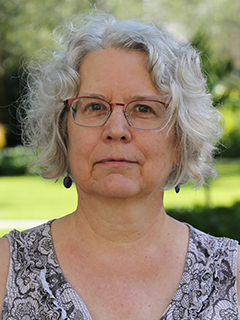 Tassie K Gwilliam
Assoc. Professor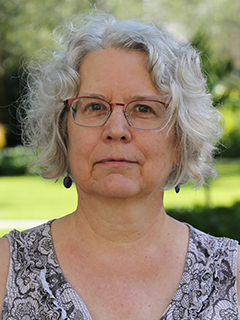 Author: Samuel Richardson's Fictions of Gender (Stanford 1993); articles in Novel, Journal of the History of Sexuality, ELH, Representations, and Body and Text in the Eighteenth Century.
Dr. Gwilliam's teaching focuses on the encounters between popular culture and elite literature in the Restoration and eighteenth century; on sexuality and gender in the period; and on medicine and literature. Her current research project, Embodying Narrative: The Female Body in Eighteenth-Century Literature and Culture, examines such artifacts as counterfeit maidenheads, cosmetic treatises, and chameleon actresses to construct an understanding of the relationship between body and text in the eighteenth century.
Education
| | |
| --- | --- |
| 1985 | Ph.D. Cornell University |
Publications
Tassie Gwilliam Samuel Richardson's Fictions of Gender (Stanford . 1993).
Tassie Gwilliam Novel, Journal of the History of Sexuality, ELH, Representations, and Body and Text in the Eighteenth Century