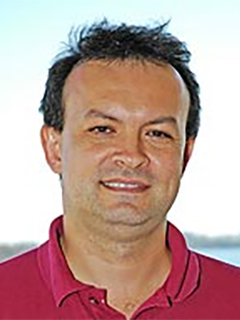 Tamay M Ozgokmen
Professor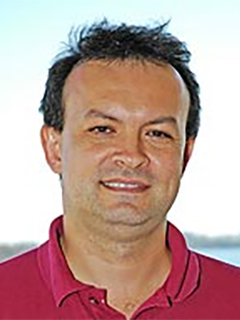 Professor, Department of Ocean Sciences - Rosenstiel School of Marine, Atmospheric, and Earth Science
Tamay Ozgokmen is a Professor in the Department of Ocean Sciences at the University of Miami's Rosenstiel School of Marine, Atmospheric, and Earth Science. He is interested in oceanographic studies that combine social impact with a grand scientific challenge. In particular, he strives to better understanding oil spills and turbulence. 

Ozgokmen teaches courses in Fluid Dynamics and Turbulence. He advises doctoral students in the Ocean Sciences graduate program, as well as postdocs and researchers.
Education
| | |
| --- | --- |
| 1988 | B.S. Mechanical Engineering, Bosphorus University |
| 1990 | M.S. Mechanical Engineering, University of Miami |
| 1995 | Ph.D. Engineering Sciences, Dartmouth College |
Career Summary
Ozgokmen started his career with the vision of becoming an engineer, receiving his bachelor's, master's, and doctoral degrees in mechanical engineering. He slowly drifted into the field of physical oceanography because it was less developed than engineering, consisted of a smaller community, and posed different challenges for making scientific advances. In addition, Ozgokmen enjoys his career in oceanography because oceanographic institutions are closer to the ocean and that usually makes for a great location for employment.
 
Awards and Leadership Positions
By far, Ozgokmen's greatest accomplishment is the formation of the Consortium for Advanced Research on Transport of Hydrocarbon in the Environment (CARTHE; http://carthe.org/), which is comprised of 43 senior researchers from 25 institutions. The highly coordinated group is conducting research on the physical distribution of oil and other surface materials in the Gulf of Mexico. CARTHE have conducted a series of very ambitious field experiments, produced 100 papers, and is gaining momentum every day.
Conferences & Events
| | |
| --- | --- |
| April 2017 | SPLASH Expedition | Gulf of Mexico |
| May 2017 | IOSC | Long Beach CA. |
Scientific Research
Ozgokmen explores fluid dynamics with relevance to the ocean using theory, numerical simulations, laboratory experiments, and field experiments.

Service at UM and for the Wider Scientific Community
Ozgokmen tries to learn something new every day, work as hard as he can, publish papers, and give seminars and other talks to disseminate his findings many different communities. His goal is to increase awareness that the environment is very important, and unless the human race understands how it works, we may not live with it in harmony.
About this Media Expert
Plenary Speaker Tamay Ozgokmen PhD - CARTHE
In the Media
---