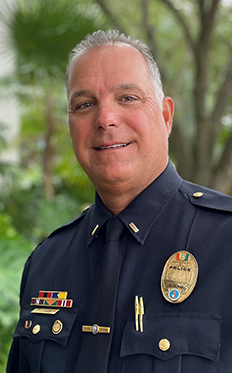 Trevor B Shinn
Police Lieutenant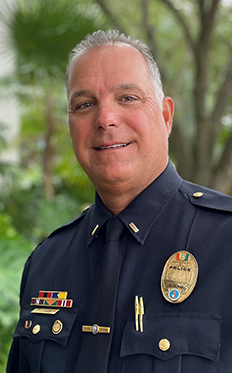 Lieutenant Trevor Shinn was born and raised in the City of North Miami. He graduated from Florida Atlantic University with honors, earning a bachelor's degree in Public Management with a minor in Criminal Justice, and he is a graduate of the FBI National Academy.
Lieutenant Shinn joined the University of Miami Police Department (UMPD) in August of 2016. He currently has oversight of the department's Operations Division encompassing Uniform Patrol and Communications. Prior to joining UMPD, Lieutenant Shinn served the City of North Miami for 28 years, where he retired as a Police Major.
Lieutenant Shinn brings police management experience in Patrol Operations, Human Resources and Career Development Unit (Training), Investigations, Special Operations, Event Planning, and Internal Affairs. Lieutenant Shinn remains active within the law enforcement community as a member of the Miami-Dade County Association of Chiefs of Police and the FBI National Academy Associates.