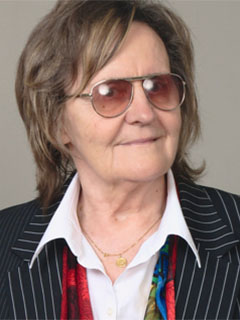 Vendulka Kubalkova
Professor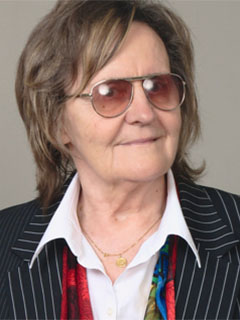 She received her JUDr, doctorate in International Law (by dissertation) from Charles University, Czechoslovakia and her Ph.D. in International Politics from Lancaster University, England. She is a graduate of the Prague Conservatoire.
She has held appointments in England, New Zealand, and Australia as well as Olin fellowship in Munich, Senior Fulbright Professor at the Hoover Institution, Stanford University and University of California at Berkeley. Formerly Assistant Provost for University-wide International Studies and the Director of the M.A. program in International Administration (MAIA) an affiliate member of the Association of Professional Schools of International Affairs (APSIA). She served as chair and interim chair of the department of International Studies at the University of Miami. She directed a semester program at Charles University, Prague (UPrague), as well as other under graduate and graduate courses in Russia, Argentina, Africa, and India. Since 2016  she is Visiting Professor at VŠE, University of Economics, Prague, Vysoká škola ekonomická v Praze, Czech Republic, teaching during UM semester breaks intensive MA theory course for students drawn from across Europe https://smsjm.vse.cz/english/news/prof-v-kubalkova-will-lecture-on-globalized-international-relations-at-vse/
https://smsjm.vse.cz/aktuality/prof-v-kubalkova-bude-na-vse-vyucovat-kurz-globalized-international-relations/ For contribution to teaching at the Economics University in Prague she was awarded on March 3, 2018 a Gold Memorial Medal.
She is the past President of International Studies Association South, served at the executive of the Religion and Politics Committee 43 of IPSA/AIPSA (until 2010 as its Vice Chair and co-editor of its e-newsletter) and now she serves at the executive of the Religion and IR section of International Studies Association (ISA); and Robert & Jessie Cox Award Committee https://www.isanet.org/ISA/Sections/REL/Leadership. She was trustee of the Social Science Research Foundation Board of the Korbel School of International Studies, University of Denver at Colorado. She serves on many editorial boards.
She was Awarded a Distinguished Medal for Expertise in International Relations - Jan Masaryk medal  "Pro Amicitia Inter Naciones";  https://www.as.miami.edu/news-and-events/news-archive/index.html
Her research and teaching interests include theory of International Relations, post-Soviet studies and Religion, Civilizations and Culture in World Affairs, non-western approaches to world affairs in addition to pedagogy and the use of IT in education on International Studies.
Publications
Professor Kubálková is the lead co-author/ coeditor, author and editor of many books, and her articles have appeared in numerous journals and edited volumes. She co-authored (with A.A. Cruickshank) Marxism - Leninism and Theory of International Relations (Routledge and Kegan Paul, London and Boston, 1980 now re-issued in 2015 as a part of a special series of "must have" 10 books for world libraries: https://www.routledge.com/Marxism-Leninism-and-the-Theory-of-International-Relations/Kubalkova-Cruickshank/p/book/9781138945883

International Inequality (Croom Helm, London, 1981), Marxism and International Relations (Oxford University Press, 1985 in a revised as Oxford Paperback, Oxford University Press, 1989), Thinking New about Soviet "New Thinking" (Institute of International Studies, University of California, Berkeley, 1989); she co-edited (with Onuf, N. G., Kowert P. eds), International Relations in a Constructed World (Armonk, New York: M.E. Sharpe. 1998, translated into Spanish and into Chinese). She edited Foreign Policy in a Constructed World, (Armonk, New York: M.E.Sharpe. 2001). Among her articles are "Towards an International Political Theology ", Millennium: Journal of International Studies, 2000 published also in a book Fabio Petito and Pavlos Hatzopoulos eds. Religion in International Relations: A Return from Exile; (Palgrave Macmillan, 2003); The Tale of Two Constructivisms at the end of the Cold War, published also as Columbia International Affairs Online (CIAO). She published "International Political Theology" in the Brown Journal of World Affairs in 2006. With Onuf, she coedited a series named "International Relations in a Constructed World" published by M.E. Sharpe which includes nine volumes. Her articles include  "The 'take off' of the Czech IR discipline", Journal of International Relations and Development, 12, 2009 and "Turn to Religion and IR", Perspectives, Review of International Affairs, 2009 and a chapter "Religion and the Realist Tradition of International Relations in a constructed world" in Jodok Troy (ed.), 2013 Realism, Religion and International Relations (Routledge Studies in Religion and Politics). She was commissioned to write an article on religion and IR for E-International Relations

http://www.e-ir.info/2013/12/03/the-turn-to-religion-in-international-relations-theory/

She contributed to Festschrift publications for R.W.Cox in 2016 and 2017: (2016) "Framing Robert W. Cox, Framing International Relations", Globalizations, 13:5, 578-593, https://www.tandfonline.com/doi/full/10.1080/14747731.2016.1204128?src=recsys (2017) "Framing Robert W. Cox, Framing International Relations",  In Brincat.S. ed. 2017 From International Relations to World Civilizations: The contributions of Robert W. Cox, London: Routledge, https://www.routledge.com/From-International-Relations-to-World-Civilizations-The-Contributions/Brincat/p/book/9781138289635;

 (2019) "What Constructivism?" in Shahram Akbarzadeh (ed.), Routledge Handbook of International Relations in the Middle East 1st Edition Routledge, https://www.routledge.com/Routledge-Handbook-of-International-Relations-in-the-Middle-East/Akbarzadeh/p/book/9780415317283

see also https://www.tehrantimes.com/news/432808/International-Political-Theology-should-be-