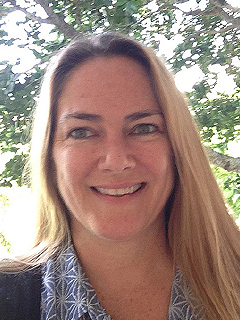 Wendy Morrison-Cavendish
Professor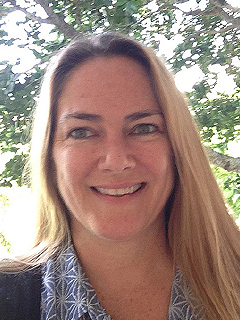 Wendy Cavendish joined the University of Miami faculty in 2007 after serving as research faculty at the Center for Criminology and Public Policy Research in the College of Criminology and Criminal Justice at Florida State University. She earned her Ph.D. in special education with a cognate in criminology and her M.S. in reading and learning disabilities from the University of Miami. She earned a B.A in anthropology and English literature from Lawrence University. From 2015-2018, she was a Visiting Research Scholar at Roosevelt House Public Policy Institute where she collaborated on a number of projects related to race and disability equity issues in special and general education.
Dr. Cavendish's teaching experience includes secondary reading and English in general, special, alternative, and adult education, and undergraduate and graduate courses in special education and criminology and public policy. For the last nine years, she has served as the Professor in Residence at Booker T. Washington High School and is the faculty director of Inspire U Academy, a mentoring program for college access.
Her research examines the relationship between institutional processes involved in educational decision making for diverse youth at-risk for or placed in special education and the educational and behavioral trajectories of these youth. Dr. Cavendish's research has a strong interdisciplinary focus and focuses on identifying the practices and processes in schools and other social institutions (e.g., criminal justice system) that facilitate and support successful transition of youth both into and out of special education in ways that lead to positive outcomes. Her scholarly works converge at two interrelated lines of research: (a) the transition process for graduation and post school preparation, and (b) the transition process for successful school and community reentry for juvenile justice involved youth.
Dr. Cavendish's work has been published in the Journal of Learning Disabilities, Journal of Youth & Adolescence, Journal of Emotional and Behavioral Disorders, Teachers College Record, Urban Review, and Journal of Adolescence as well as numerous research reports and book chapters. She is an active member of the American Educational Research Association, the Council for Exceptional Children, and the American Society of Criminology.
Response to Intervention Project
Teachers College Record (TCR) features Cavendish, Harry, et al.'s research related to challenges of Response to Intervention system change in high-stakes school environments. A video episode of The Voice, where Wendy Cavendish discusses the study and its implications, is featured on the TCR homepage and February 2017 TCR newsletter.
Cavendish, W., Harry, B., Menda, A., Espinosa, A., & Mahotiere, M.  (2016).
Implementing Response to Intervention: Challenges of diversity and system change in a high stakes environment. Teachers College Record, 118 (5), 1-36. 


New Brief from 2016 Colloquium on Race & Class in Special Education Policy
After an interdisciplinary and interactive colloquium earlier this year, Roosevelt House Visiting Research Scholar Wendy Cavendish (University of Miami) and colleague Roosevelt House Faculty Associate Jennifer F. Samson released the colloquium summary recommendations. Below is a description of the brief. Download a copy here.

On May 17, 2016 the Roosevelt House Public Policy Institute at Hunter College-CUNY hosted a colloquium titled "Intersections of Race and Class in Special Education Policy." This policy brief is a collection of summary statements and recommendations from participating panelists. The focus of the interactive sessions was to facilitate collaborative problem solving across federal, state, and local education policy stakeholders. It was conducted in four panels with discussion on the following issues: (a) federal policy and monitoring of disproportionality in special education; (b) state and city level reporting and approaches to inequity; (c) legal, ethical, and moral issues at the intersection of race and ability; and (d) parent advocacy.

In addition to participants from the U.S. Department of Education, the Civil Rights Project at UCLA, Boston College, Rutgers University, Arizona State University, NYC's Mayor's Office, NYU's Metropolitan Center, and EDC's Urban Special Education Leadership Collaborative, the program included University of Miami faculty and graduate students: Dr. Beth Harry, Lydia Ocasio, Chelsea Morris, Kristin Watson, and Patrice Fenton from the Department of Teaching & Learning and Osamudia James from the University of Miami Law School.
Intersections of Race and Class in Special Education Policy Colloquium Summary Recommendations September 2016