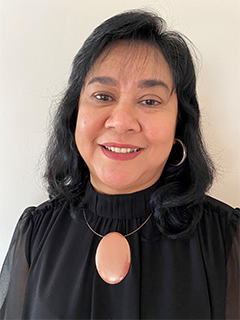 WayWay M. Hlaing
Professor of Professional Practice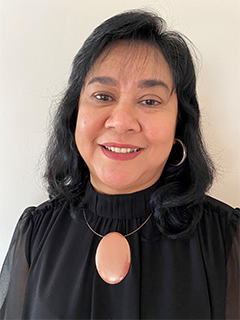 Field of Interest: Chronic Conditions & Health Disparities
Dr. WayWay M. Hlaing's education background consists an MBBS (a US Medical Degree equivalent based on the Scottish system of a 6-year medical curriculum), an MS degree in Health Sciences, and a Ph.D. in Epidemiology. She joined the Department of Public Health Sciences (DPHS) at University of Miami (UM) in 2010 and she currently serves as a teacher, researcher, mentor and the Director of the Ph.D. in Epidemiology program in the DPHS.
Trained as a chronic disease epidemiologist, she has served as an investigator or a methodologist on numerous federal and foundation-funded studies relating to cardiovascular disease, obesity, HIV/AIDS, and substance abuse. The central theme of her research is the intersection between chronic conditions and health disparities.
For nearly two decades, she has taught introductory and advanced epidemiology courses in online, onsite, and hybrid formats. Her teaching philosophy includes setting challenging goals for her students and for herself, valuing diverse professional experiences and theoretical perspectives, and applying effective participatory learning experiences in the classroom.
Dr. Hlaing is a member of the Society for Epidemiologic Research (SER), and International Epidemiologic Association (IEA) and an elected fellow of the American College of Epidemiology (ACE) or FACE. She is also an inducted fellow of the Academy of Medical Educators at UM.  She served on the Education Committee of the SER and the National Board of Public Health Examiners (NBPHE) writing and reviewing epidemiology questions for the CPH (Certified Public Health) exams. She is a member of the Association of Schools and Programs in Public Health (ASPPH) and is currently a vice-chair of the Ethics Committee of the American College of Epidemiology (ACE).